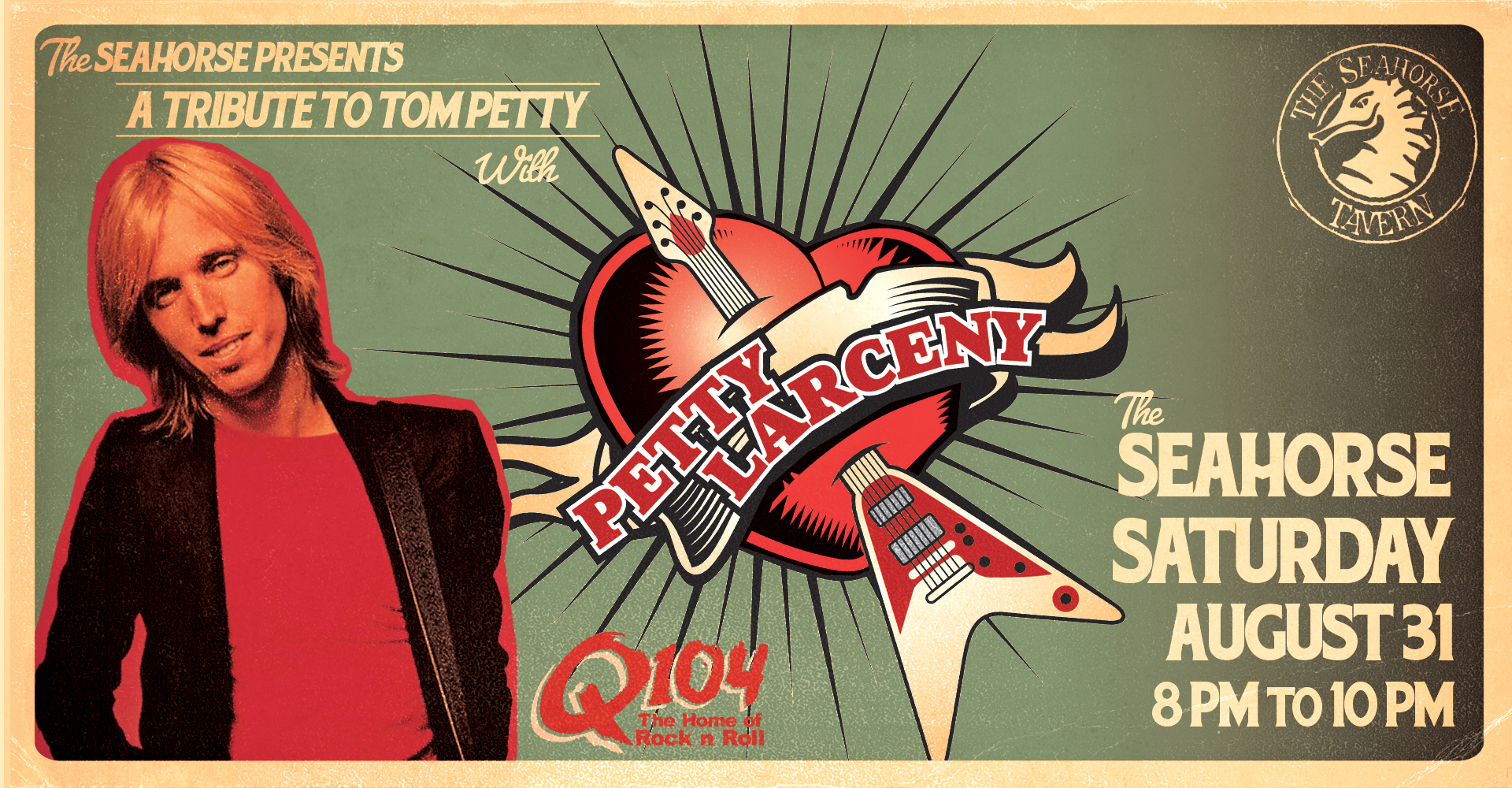 Petty Larceny - A Tribute To Tom Petty
The Seahorse Tavern presents - Petty Larceny: A Tribute To Tom Petty
Saturday, August 31st - From 8 to 10 pm.
$10 advance + fees and taxes
Tom Petty and the Heartbreakers is one band that captures the sound of Southern Rock over the past 30 + years... and there is one band that pays tribute to Tom Petty and the Heartbreakers like no one else, Petty Larceny.
Born out of a desire to play the hits and deep cuts from the Heartbreakers catalogue, Petty Larceny recently broke on the scene
in February 2010 as part of the Different Stage of Mind, a fundraiser for the Mental Health Foundation.
That one evening of giving back to their community changed something in the members of Petty Larceny, it sparked a dream reserved for those who wish to be on stage, to have fun and share that experience with those who have enjoyed their shows.
Petty Larceny is Shawn King (as Tom Petty), Julian Marentette (drums), Jim Rice (lead guitar), Paul Boudreau (bass), John Boudreau (piano).
Combined, these experienced musicians bring over 80 years of playing on stage and together with their love of all things Heartbreakers,
Petty Larceny has been veraciously received by audiences all over the city.
Their following is growing by leaps and bounds are they are sure to be a main staple at events throughout Atlantic Canada for years to
come.