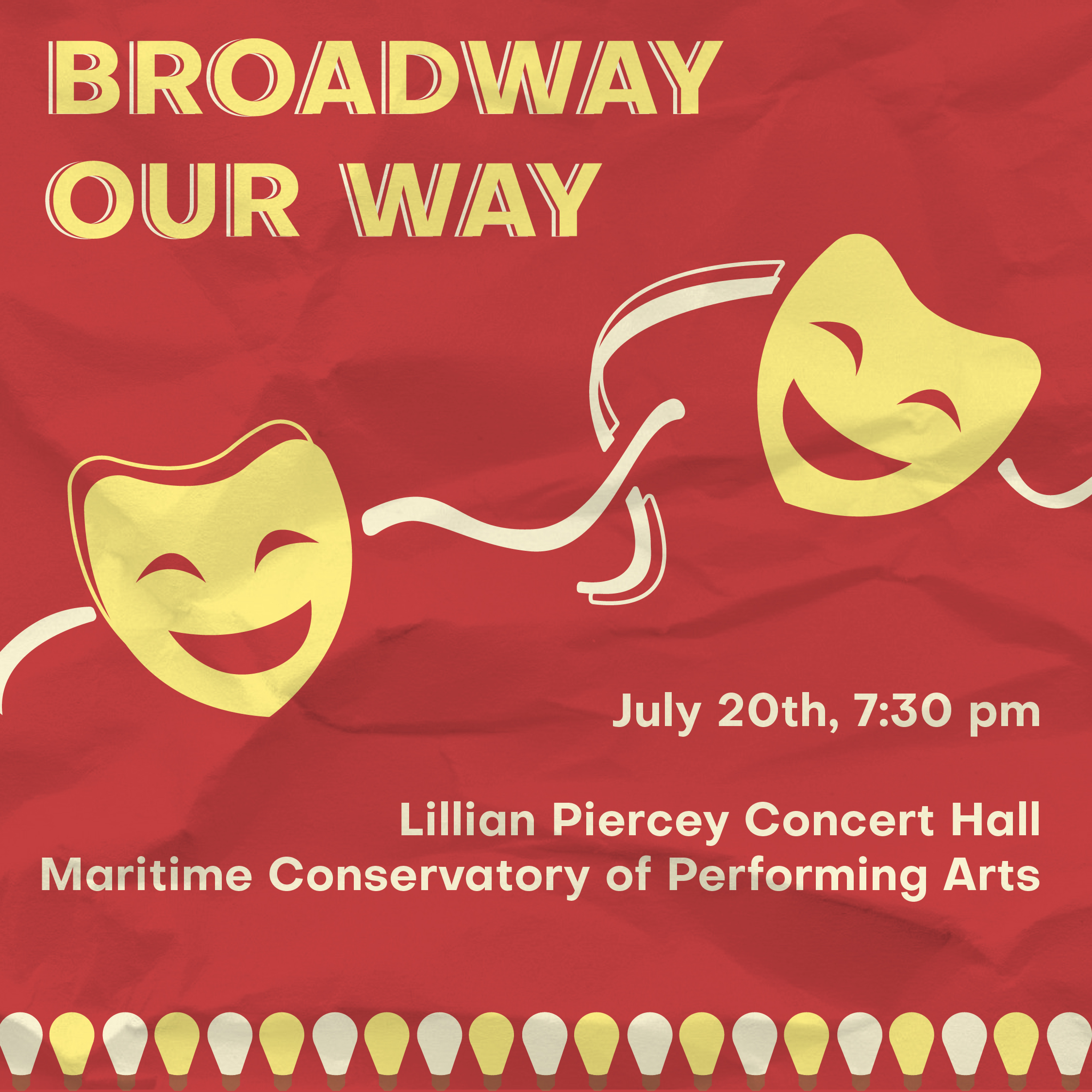 Halifax Summer Opera Festival presents
Broadway Our Way: an evening of musical theatre hits
Sat, Jul 20, 2019 at 7:30pm
Join the participants in the 15th Annual Halifax Summer Opera Festival as they let their hair down and sing their musical theatre repertoire! Andrew Pelrine coordinates this evening of Broadway hits, old and new, in the beautiful Lillian Piercey Concert Hall at the Maritime Conservatory of Performing Arts.
Saturday July 20
7:30 pm
Tickets $20/$15 at the door or through TicketHalifax.com
See the Halifax Summer Opera Festival website for details about our busy summer season!