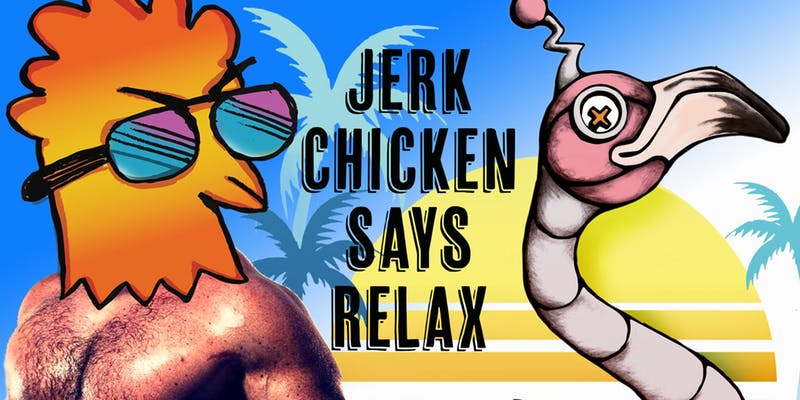 The Great North End Jerk-Off ⎮ Jerk Cooking Competition
Sat, Jun 1, 2019 at 12pm
Children are allowed with adult before 9pm
Hey, get your mind out of the gutter!! We're having a Jerk Cooking Competition hosted with our pals Limestone Group!
The Great North End Jerk-Off, presented by FlavaBot, is a jerk cook-off competition featuring multiple chefs but only one true jerk king!
With mini-events all day to keep you entertained, Jerk Chicken samples to fill your bellies, and jammin' music to fill your ears, this can only be a pretty spicy event.
With our own RumbleFish at Good Robot we'll be facing off with Limestone Group and HopYard Halifax.
Any gold level ticket gets you admission along with 5 food samples while silver level tickets only includes admission. So whether you're there for food or entertainment, there's a ticket for you!
We'll also be selling Hill's Jamaican Jerk Sauce by the bottle for all your at-home jerk needs.
*FlavaBot is a collaboration brand between Good Robot Brewing and Limestone Group whose intent is to celebrate Caribbean culture in Halifax through beer, food and entertainment.