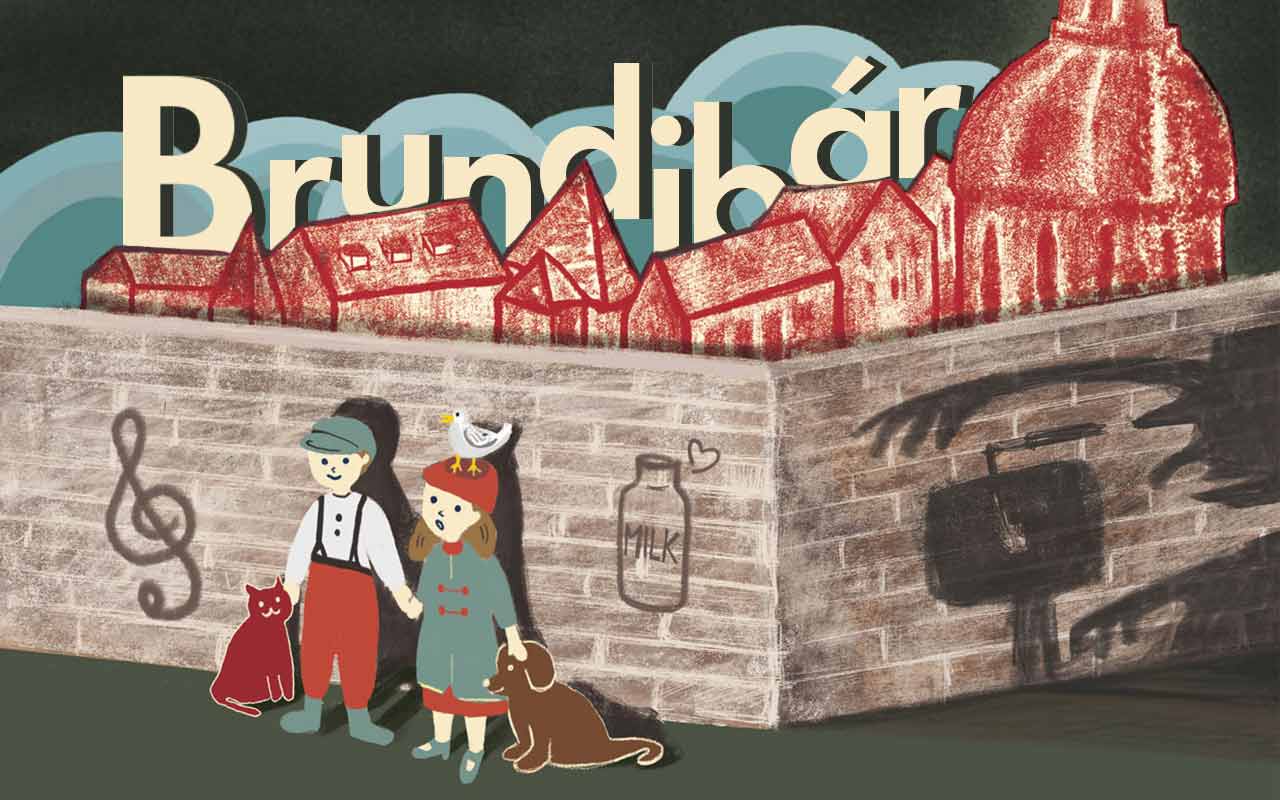 Brundibár: a Children's Opera


presented by Halifax Theatre for Young People
Multiple Showtimes - May 17th to 19th
Halifax Theatre for Young People (HTYP) presents the children's opera Brundibár with public shows May 18 & 19 at Sir James Dunn Theatre in Halifax.
Brundibár is an opera written for children by Hans Krása with lyrics by Adolf Hoffmeister, composed in Prague in 1938. The opera received its premiere in German-occupied Prague at the Jewish Orphanage before the mass deportations of Jews to Theresienstadt concentration camp began in 1942. There, Krása reconstructed the music for the available instruments from a smuggled in copy of the score, and it was performed 55 times in the camp before the children, the composer, director and musicians were sent to Auschwitz following the final performance.
Despite the background of its creation, the opera itself is light-hearted and provides a great opportunity to introduce children and youth of all ages to the topic of the Holocaust and racial discrimination, and the need to work together to defeat oppression. The opera tells the story of children who sing in the marketplace to raise money for their sick mother, but are chased away by the organ player, Brundibár. With the help of animal and bird friends, as well as other children, they defeat Brundibár and continue to sing. All watching understood that Brundibár represented Hitler and were uplifted, even momentarily, by the fact that good could triumph over evil.
The Halifax production is directed by HTYP's Artistic Director Tessa Mendel, with musical direction by Eszter Horvath, and features professional musicians including Scott Macmillan and members of Symphony Nova Scotia, children from the local community and professional designers. The production includes an educational component, guest speakers and a photography exhibit.
Composed by Hans Krása
with lyrics by Adolf Hoffmeister
Director: Tessa Mendel
Music Director: Eszther Horvath
Choreographer: Veronique MacKenzie
Design: Matt Downey, Elizabeth Perry, Katrin Whitehead
Repetiteur: Tara Scott
Stage Manager: Virg Iredale
Halifax Theatre for Young People is the only full-time professional theatre company in HRM dedicated to serving the needs of young people. Our mandate is to create meaningful, engaging theatre experiences for young people and their families.