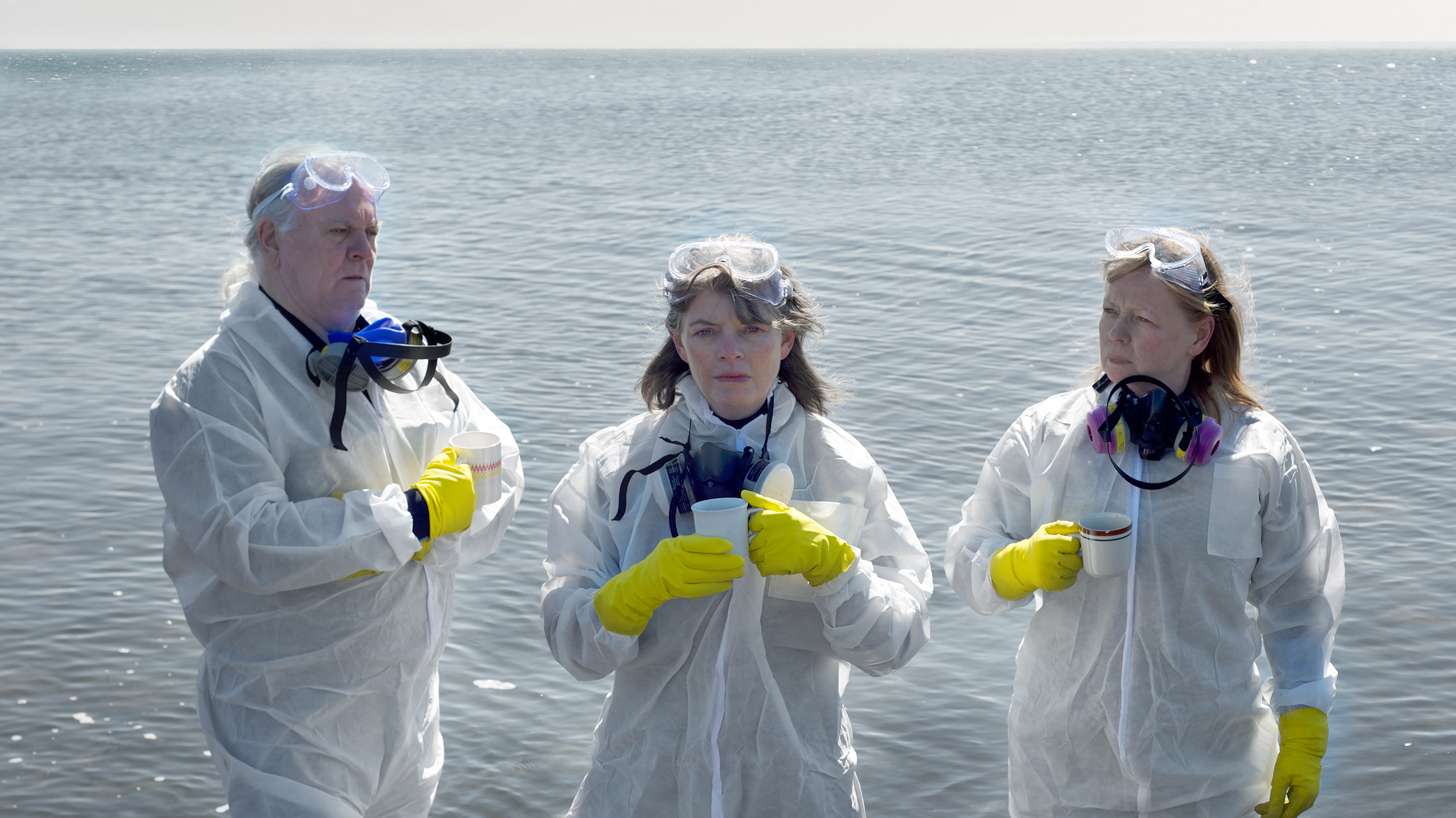 Keep Good (Theatre) Company presents
The Children


by Lucy Kirkwood
May 9th to 19th, 2019
All gender washrooms
Wheelchair accessible
"At our time of life we simply cannot deal with this shit."
What does it mean to take responsibility?
After a nuclear meltdown, large portions of the UK are uninhabitable. In a cottage by the sea, two retired nuclear scientists tend to their cows and practise yoga until an unexpected visitor forces them to confront their choices.
★ ★ ★ ★
"A richly suggestive and beautifully written piece of work.... Kirkwood is the most rewarding dramatist of her generation."
Paul Taylor, The Independent
★ ★ ★ ★
"This is sci-fi kitted out with real people, real dilemmas, real scope."
Andrzej Lukowski, Time Out
TICKETS
Tickets are available in advance on a Pay What You Can basis via TicketHalifax. If the amounts listed are not accessible to you, or you would like to pay in cash, please email karen.e.gross@gmail.com.
Tickets at the door will be $30 general or $20 underwaged.
OPENING ACTS
Each performance of The Children is preceded by a unique opening act beginning at 7 pm Tuesday - Saturday and 1 pm on Sunday. See each performance page for details.
TEAM
Laura Vingoe-Cram, director
Martha Irving as Hazel
Mauralea Austin as Rose
Lee J. Campbell as Robin
Stephen Osler, set designer
Patricia Vinluan, set design assistant
Vicky Williams, lighting designer
Tori Morrison, sound designer
Andrea Ritchie, costume designer
Veronique MacKenzie, choreographer
Patricia Vinluan, production manager
Christine Oakey, stage manager
Hunter Stanway, production assistant
Karen Gross, producer
Rena Thomas, associate producer and videographer
Justin Thomas, graphic designer
THANKS
Keep Good (Theatre) Company gratefully acknowledges funding from the Canada Council for the Arts and Arts Nova Scotia that makes this project possible.
This production takes place in Mi'kma'ki, the ancestral and unceded territory of the Mi'kmaq People. This territory is covered by the "Treaties of Peace and Friendship" which Mi'kmaq and Wolastoqiyik (Maliseet) people first signed with the British Crown in 1725. The treaties did not deal with surrender of lands and resources but in fact recognized Mi'kmaq and Wolastoqiyik (Maliseet) title and established the rules for what was to be an ongoing relationship between nations.
As a settler-run organization Keep Good (Theatre) Company is committed to participating in reconciliation efforts. During the run of The Children, we encourage you to attend the screening of The Water Protector's Journey and Q & A with filmmaker Eliza Knockwood at 7 pm on May 15.