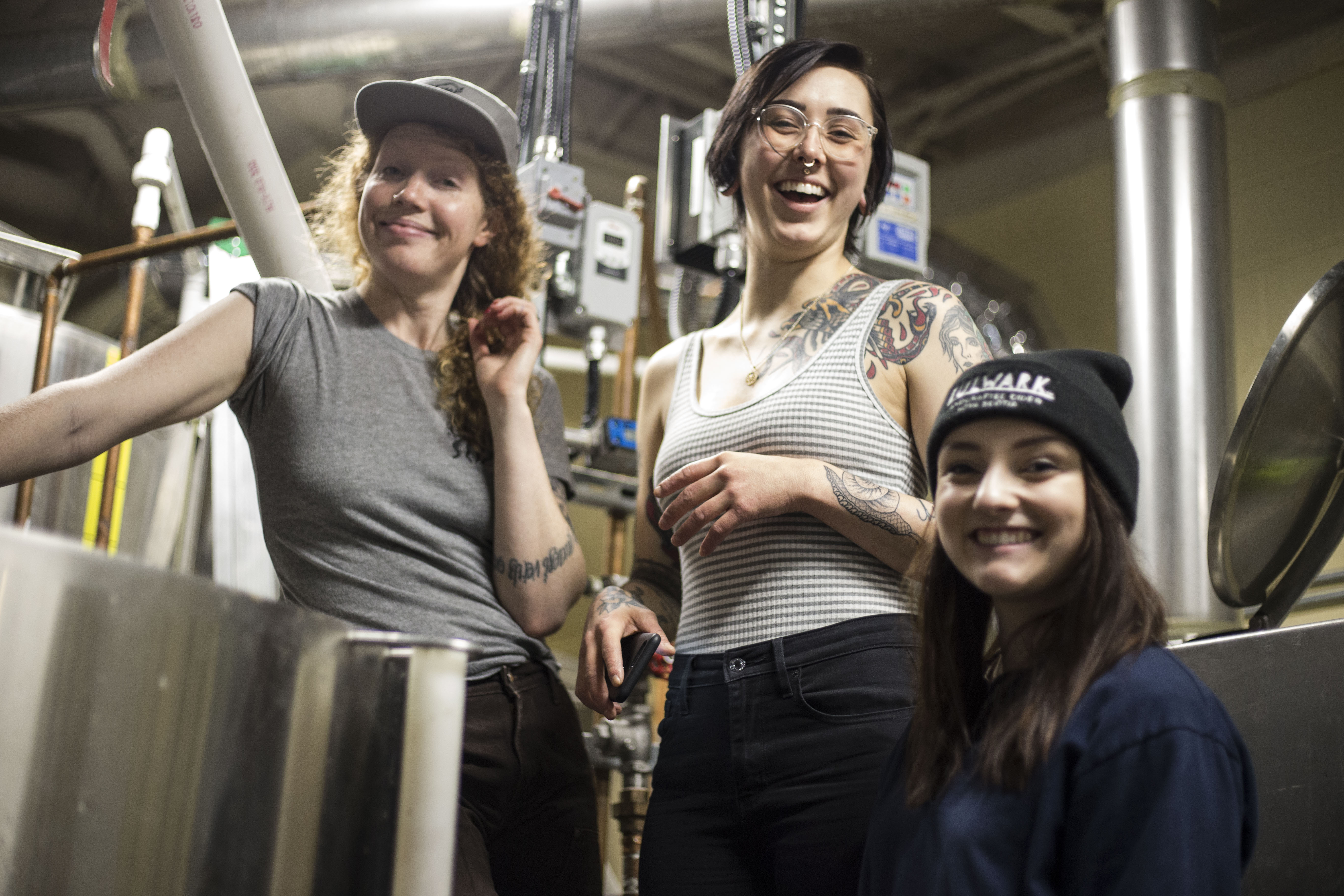 Brewster Fest | Celebrating Women in Beer
Two Sessions: Sat Apr 27 at 1-4pm & 7-10pm
19+
wheelchair accessible space
gender neutral washrooms
Welcome to our inaugural year of Brewster Festival! Good Robot Brewing Company challenged Breweries around Atlantic Canada to create beers with their Women identified Staff and Brewers for this Beer Festival - and it's been a great response!
As you may know, there are very few women in brewing. This is part of the way we at Good Robot want to address the gap.
This Beer Festival features 15+ Atlantic breweries who have collaborated with woman identified staff members to create some cool new styles of beer!
Tickets include 8 x 5 ounce samples and all beer is brewed by Women. All genders and identities welcome to participate in the event. Get your tickets while you can and check out the list of participating Breweries below, many of which are also owned by Women!
Some of the breweries (many of which are owned by women) involved will be:
Port Rexton Brewery
Chainyard Urban Cidery
Boxing Rock
Sober Island
Propeller
Big Spruce
Tatamagouche
Big Tide
2 Crows
Garrison
A. Keith's
Tidehouse
Shipwright
Upstreet
Brightwood
and ourselves - Good Robot Brewing!

*Trans, non-binary, two-spirited, gay, lesbian, butch, femme, queer, and everything in between. Whoever you are, however you identify, so long as you wish to share space in respectful celebration of women, you are absolutely welcome at Good Robot, for FemmeBot and always.

**FemmeBot is an internal brand of Good Robot Brewing Co. which includes beers and events designed and executed by the women of Good Robot with the intent of celebrating women in brewing and industry.
***Brewster: historical term alluding women who brew.
We'd like to thank our glassware sponsor Jym Line Glassware for supporting women identified brewers and industry folks.