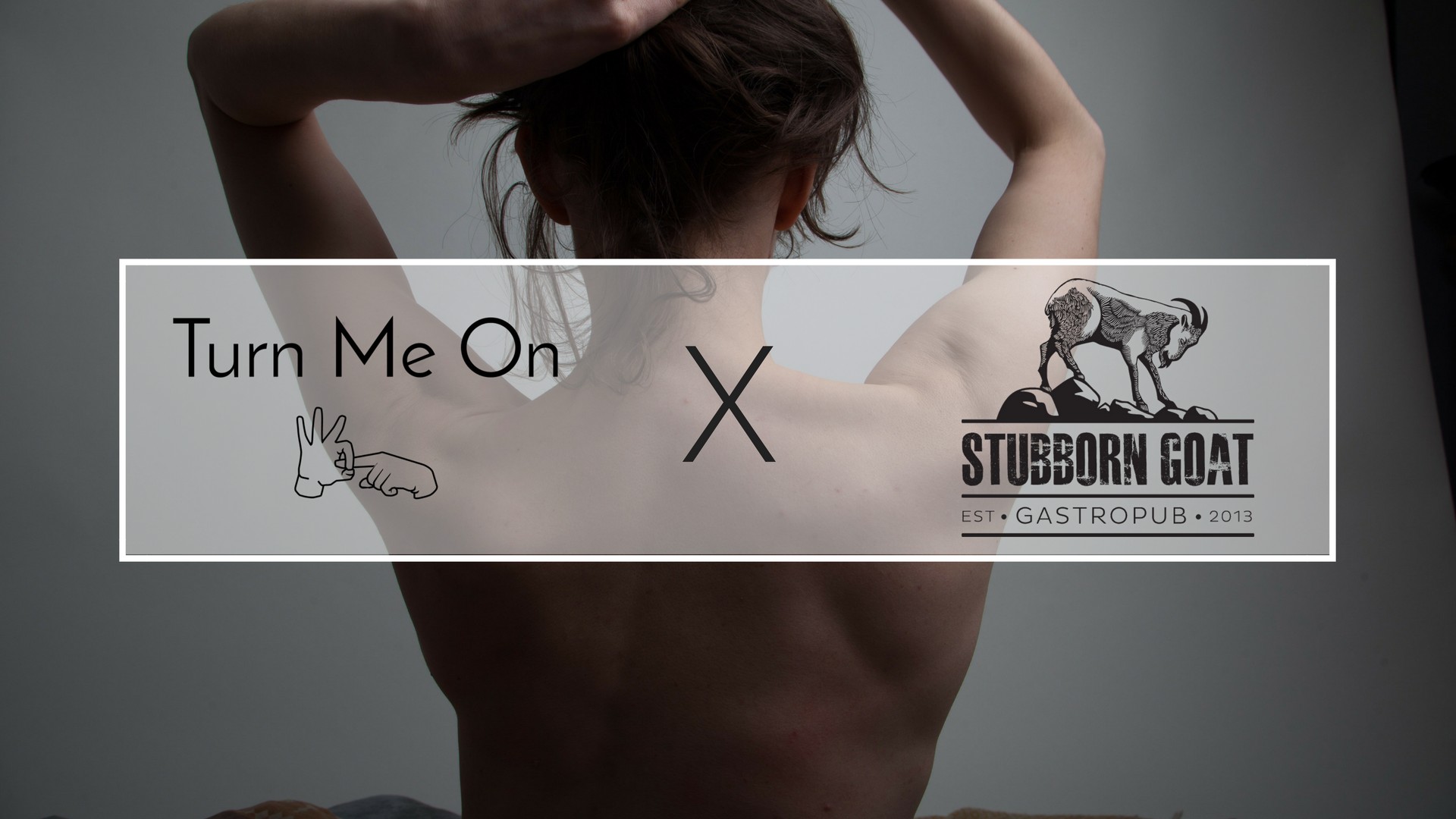 Turn Me On LIVE at The Stubborn Goat
WE'RE BACK with our first LIVE show in almost a year! Hosted by the lovely folks from Stubborn Goat! A night full of top notch cocktails, tasty eats, and an earful of sex.
When: June 26th, 2018
Time: Cocktail Hour: 8 - 9PM Show: 9PM - Onward
19+
Space is limited and tickets will sell fast. Don't snooze on it!
Turn Me On podcast is a no holds barred conversation about what it is to be a sexual being in the world. Hosted by Jeremie and Bryde, a married, poly, adventurous couple who love to talk to people about S-E-X, the conversation is geared toward getting real about pleasures of the flesh with intelligence, humour and maybe a little pillow talk. Still reeling from their first sold out LIVE show in Halifax TMO is geared up and ready to bring balls to the wall pleasure for another round of salacious and sexy fun in North End Halifax!