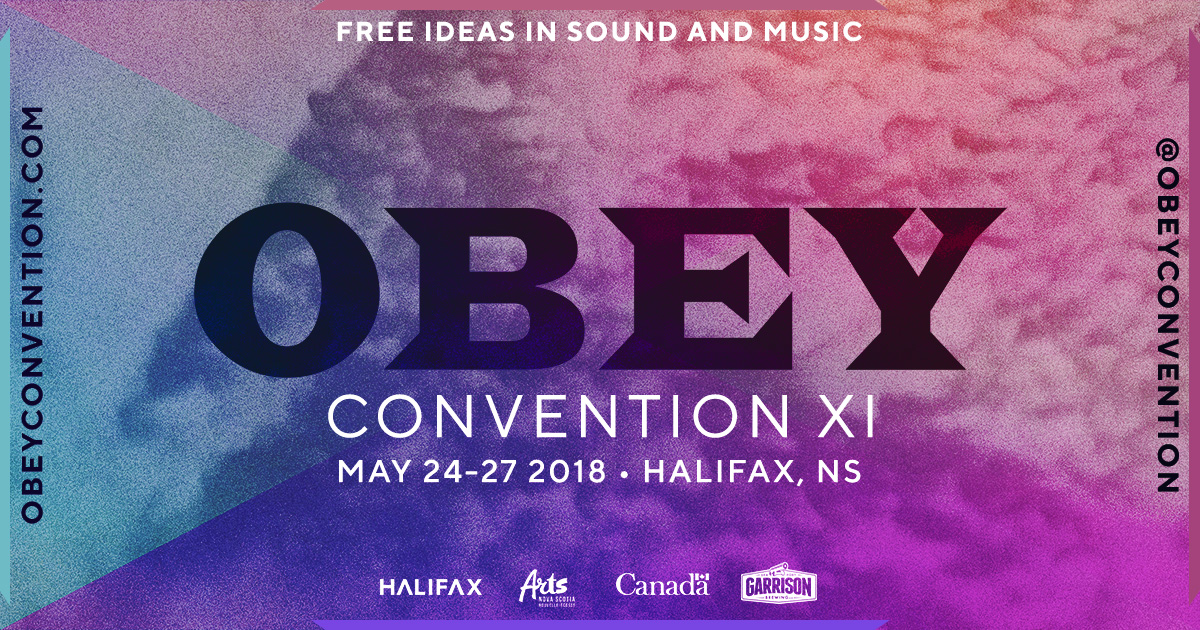 OBEY Convention XI
OXI presents Sarah Hennies + Melody McKiver
OBEY Convention presents
Sarah Hennies + Melody McKiver
Bus Stop Theatre 7:30 Friday May 25, 2018
Sarah Hennies
A composer and percussionist whose work utilizes an often grueling, endurance-based performance practice, Sarah Hennies examines psychoacoustics, queer identity and expressionistic absurdity, all through a subversive lense. In her internationally lauded performances, outdated binaries dissolve: those between sound and music, tension and release, resistance and submission. Each of her compositions displays a kind of ferocity in dedication; a rigid conceptual underpinning that elevates the felt experience of the work to an almost preposterous degree. We're honored to be hosting Sarah for both a solo performance and the Canadian premiere of Contralto a new, hour-long video work that uses the sound of trans women's voices to explore transfeminine identity from the inside, revealing the intimate, peculiar, and powerful relationship between gender and sound.
Check out the Canadian premiere of her film Contralto, playing at North Memorial Library, Friday May 25th, 6pm, FREE all-Ages, as part of OBEY Convention.
Melody McKiver
An Anishinaabe multidisciplinary artist and arts educator, Melody McKiver is a vital voice in the movement turning critical eyes towards the realities of colonization on Turtle Island. Currently living in Sioux Lookout on Treaty #3 territory, McKiver is a member of Obishikokaang Lac Seul First Nation on their mother's side and of settler Canadian Scottish-Lithuanian descent on their father's side. Their most recent release, 2017's Reckoning EP, is a deeply moving score for a theatre production of the same name. Centered around McKiver's viola playing, a stark, experimental blend of Western Classical and Anishinaabe traditions, the work explores the effects of Indian Residential Schools and the repercussions of The Truth and Reconciliation Commission. Their art not only raises awareness but celebrates the diversity and resilience of their own culture amongst the hundreds of Indigenous cultures that still call Turtle Island home.