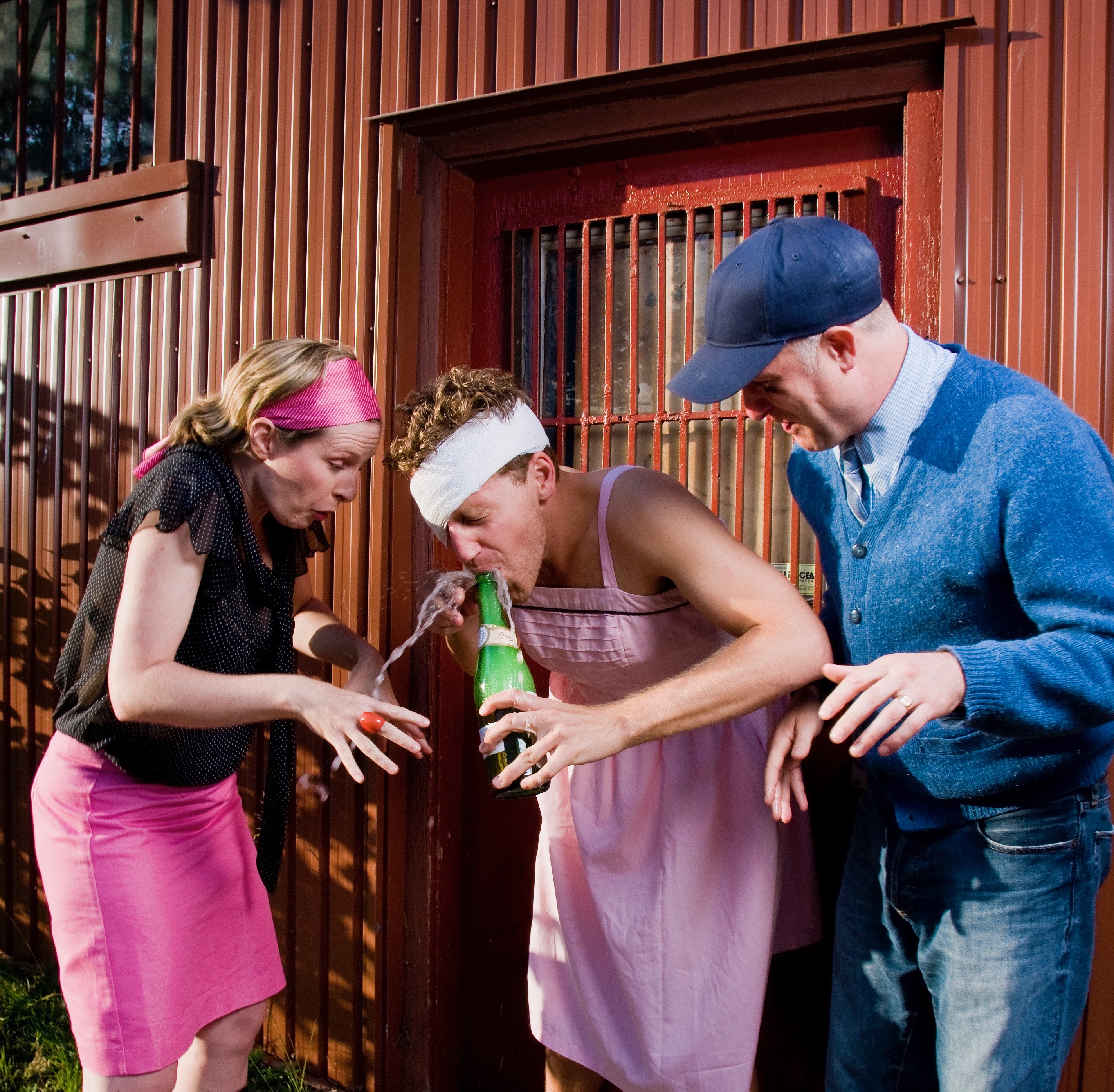 Zuppa's 20th Anniversary Birthday Bash: Featuring Pop-Up Love Party and the Z20 After-Party Dance
Fri, Apr 20, 2018 at 7pm
All audience members must be 19 years or older...just like Zuppa!
We began as a street theatre company passing the hat on the Halifax Waterfront and we've held on to that sense of immediacy and electricity ever since. With Zuppa's 20th Anniversary Birthday Bash: Featuring Pop-Up Love Party we are coming full circle, bringing our hit, internationally-touring show to the Halifax Waterfront at Murphy's the Cable Wharf. The show will seamlessly transition into the Z20 After-Party: DJs, drinks and dancing into the wee hours of the next Zuppa decade.
What is the true nature of erotic love? Pop-Up Love Party re-imagines Plato's Symposium in its quest to define eros with all its plagues and pleasures. The performers must outdo each other in a battle of ideas. They do this with the aid of nostalgia, aerobics, a kangaroo court, conspiracy theories, an infectious pop ballad, and quiet philosophical contemplation... while reclaiming the meaning of the word symposium: drinking party.
Amplifying the experience is a 7-course snack menu created specifically for Pop-Up Love Party with flavours and textures to render the show's central ideas as viscerally as possible. The snacks are prepared during the show by Chef Dennis Johnston. Formerly of Fid Resto, Chef Johnston is one of Halifax's top chefs and on most Saturdays he can be found serving up Dragon Pad Thai at the Halifax Brewery Farmers Market.
Pop-Up Love Party is a philosophical feast, a sensory slip n' slide, and a unique theatrical experience from deep in the pulsing Zuppa heart. A theatrical tour de force, it has been presented across Canada and the U.K.
"It's glorious […] a transformative night at the theatre" — The Globe and Mail (Canada)
Z20 After-Party Dance
Zuppa team members and friends will take turns spinning records. Come on down, raise a glass and shake your booty in celebration of Zuppa's 20th.