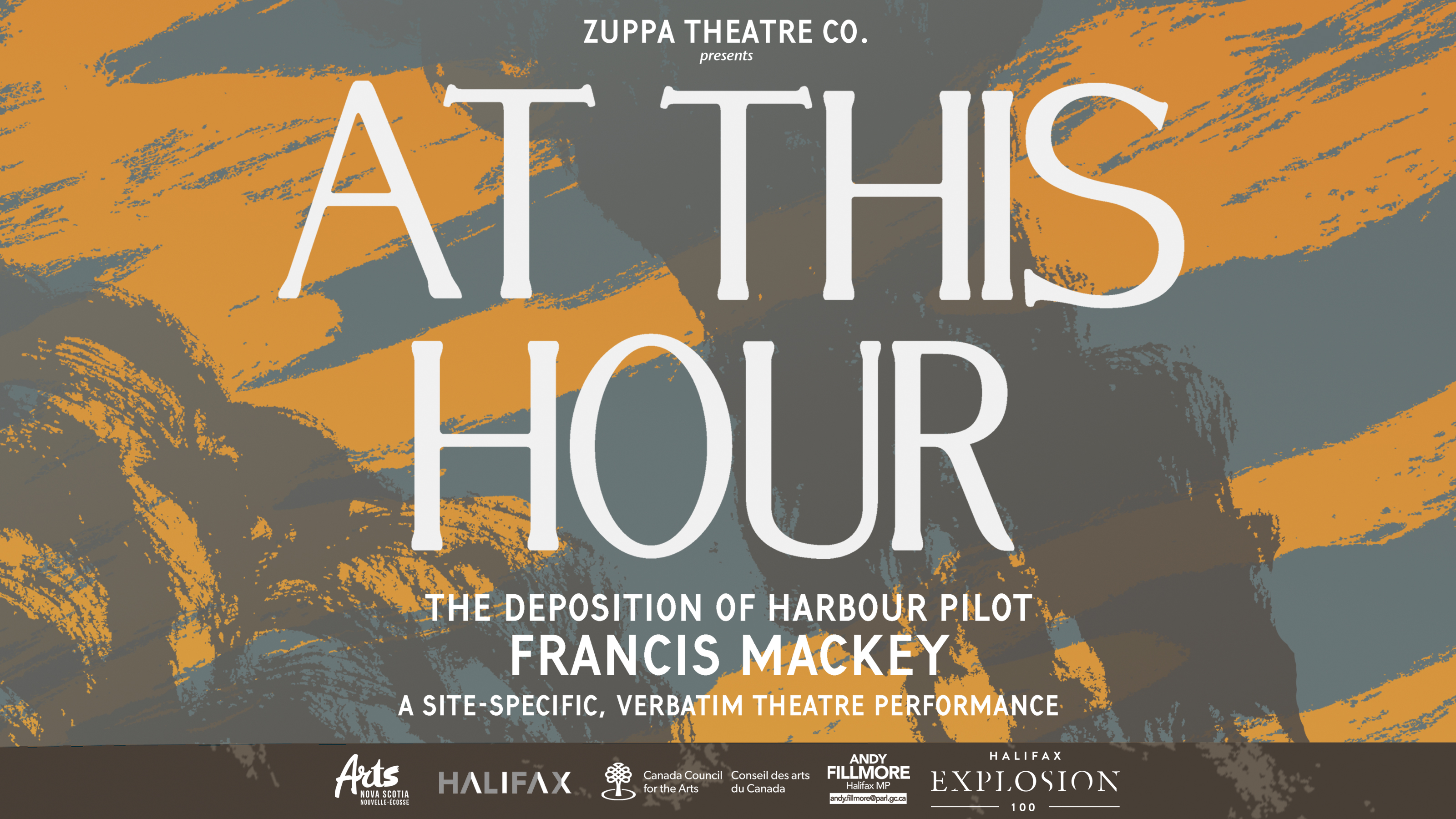 AT THIS HOUR: The Deposition of Harbour Pilot Francis Mackey


A site-specific, verbatim theatre performance
December 16th 2pm & 7:30pm December 17th 2pm & 7:30pm, 2017
tickets are now sold out but you can tune in on Sunday December 17th at 7:30pm AST to our live stream of the show at https://atthishour.tv
————
In the room where it happened
On the days it took place
With the words that were spoken
100 years ago
On December 6, 1917, in the narrows of Halifax Harbour, the Belgian Relief vessel IMO collided with an overloaded French munitions ship, Mont-Blanc. The resulting massive explosion wreaked havoc on both sides of the harbour and left at least 2000 people dead. Within hours Ottawa ordered a full investigation. Despite chaos in the city the Wreck Commissioner's Inquiry began the following week at the Halifax Provincial Court on Spring Garden Road.
Using excerpts from the inquiry's transcripts, At This Hour offers a personal account of what happened that terrible morning through the words of Francis Mackey, the pilot on board Mont-Blanc. The charged exchanges between Pilot Mackey and the lawyer representing the owners of IMO, Charles Burchell, reveal how a supposed search for truth became the pursuit of a convenient scapegoat.
Who was to blame? A century later, this question is still unanswered.
Janet Maybee's book Aftershock - The Halifax Explosion and the Persecution of Pilot Francis Mackey, inspired the creation of At This Hour.
Part of the HRM's Halifax Explosion 100th Anniversary Commemorations