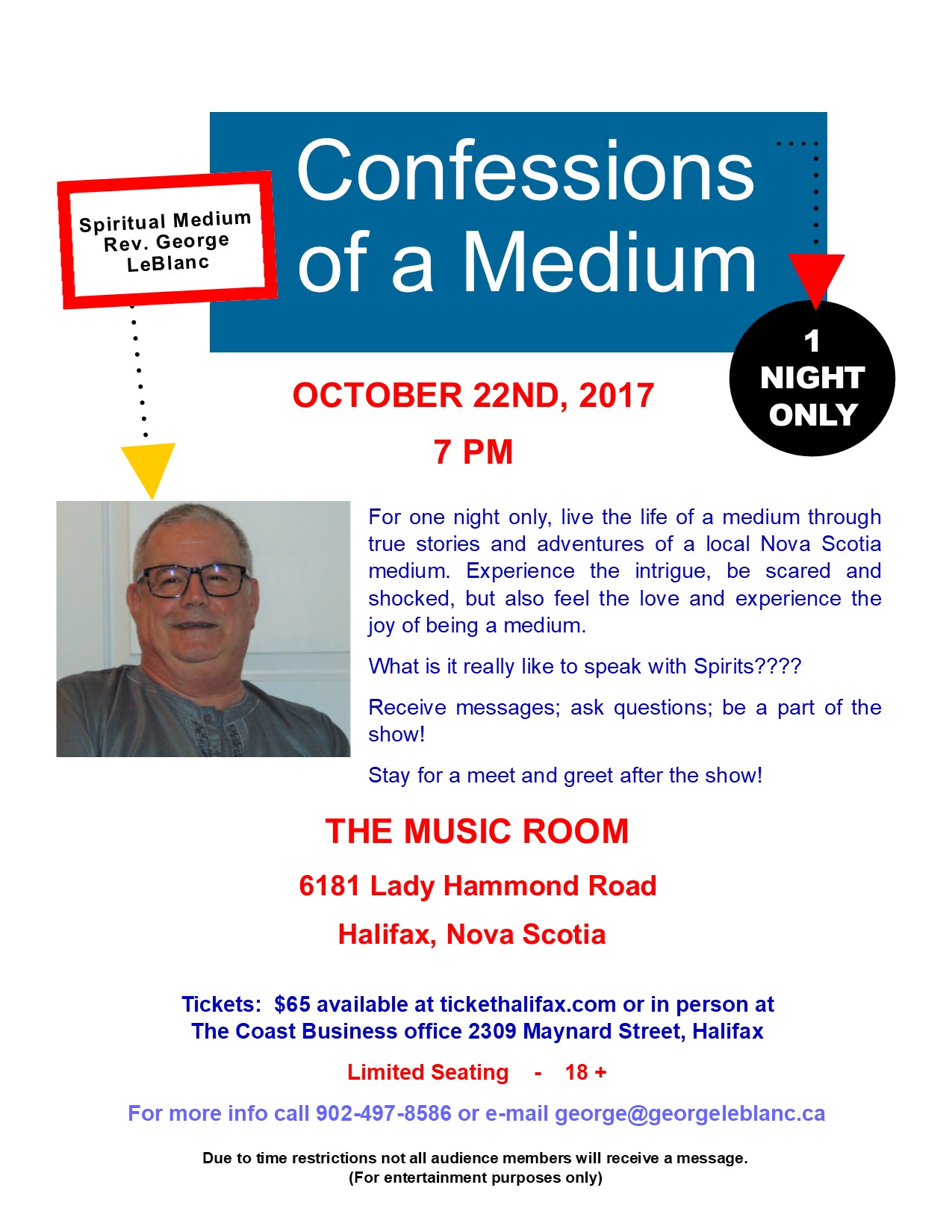 CONFESSIONS OF A MEDIUM
For one night only, live the life of a medium through true stories and adventures of a local Nova Scotia Medium. Experience the intrigue, be scared and shocked, but mostly feel the love and experience the joy of being a medium.
What is it really like to speak with "Spirits"
Receive a message; Ask questions; Be a part of the show!
Stay for a meet and greet after the show...
George LeBlanc has been giving professional mediumship readings and spiritual counseling for over 13 years. He is a Channeler, Certified Spiritual Medium, Spiritual Counselor, Teacher, Spiritualist Minister and author of "Journey Through Life." He is currently working on his second book, which he is channeling from Spirit. He holds certifications as a Licensed Interfaith Minister, Lay Ministry in Clairvoyance, Lay Ministry in Spiritual Healing, and Lay Ministry in Inspirational Speaking.
Through his readings, he bridges the gap between our physical world and the world of spirit to bring comfort and closure to those who have loved ones who have departed the physical world. His readings also help those who are seeking to discover their purpose/best spiritual path. As a teacher, George helps people to discover their natural abilities through his courses: Understanding Your Psychic Connection and The World of Mediumship Certification Program as well as through a variety of workshops.
George also does group readings, demonstrations, lectures, house cleansings, and spiritual healings.
George has a heart touching story to share that will change your perception of Mediumship!