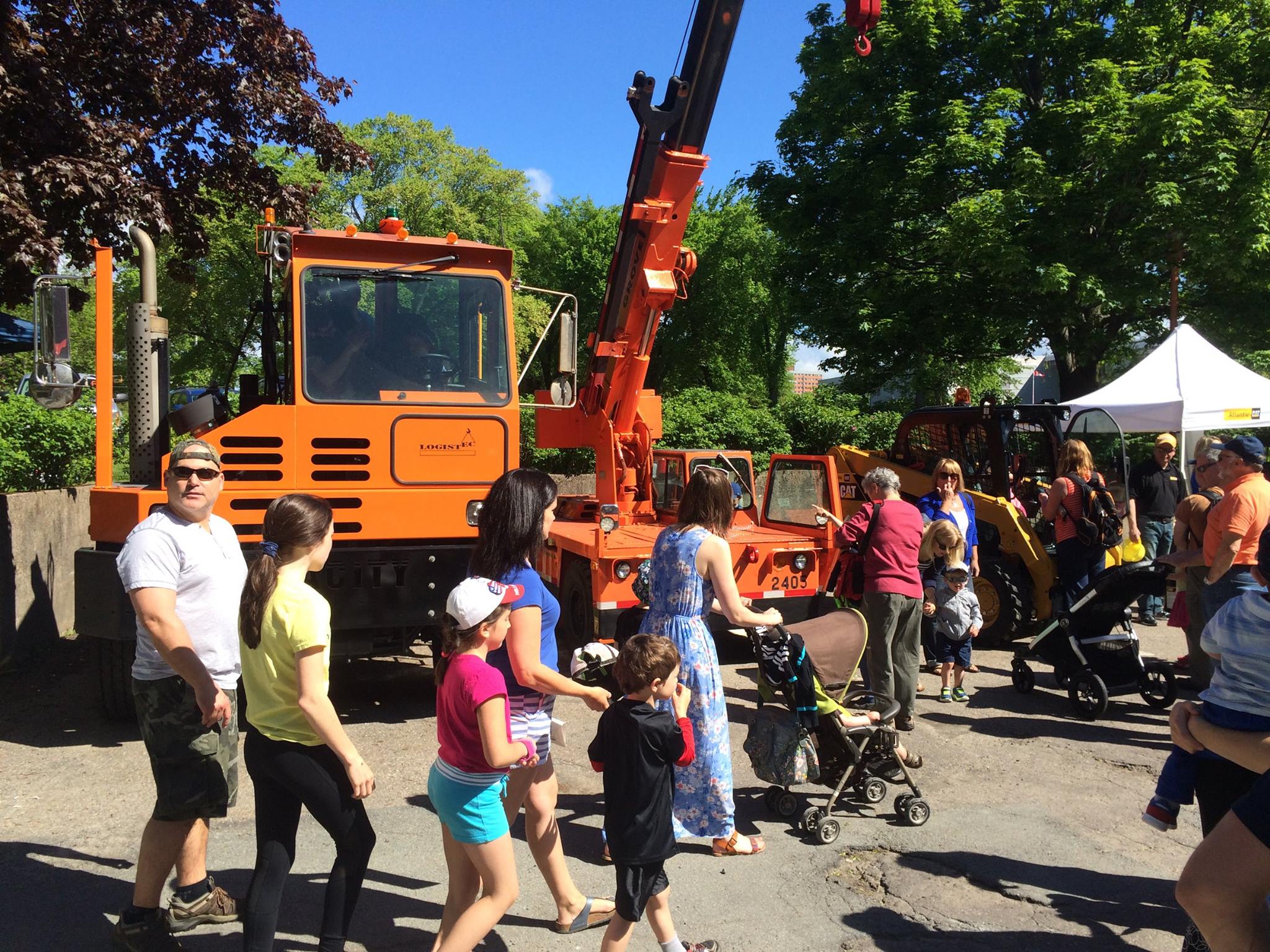 TOUCH-A-TRUCK 2017


A fundraiser for Eastern Front Theatre
Sat, May 6, 2017 from 10am - 5pm
TOUCH-A-TRUCK 2017
Touch-A-Truck : May 6th, 2017.
THIS YEAR'S TOUCH A TRUCK EVENT is INDOORS!!!
It's going to be raining, but YOU and the truck will be inside at the HEC!
We have moved the event, as this is Nova Scotia and the weather can be...shall we say, unpredictable...? The Halifax Exhibition Centre has a roof and even more space for a great line-up of exhibitors.
Children love to encounter unique and exciting vehicles up close (who doesn't!), so once again we will gather a collection of great vehicles - from trucks to fire engines, cars to bikes, diggers to boats...all in one space. Then we allow families to come and see them, touch them, sit in them, and have pictures taken.
Touch-A-Truck has other family-friendly activities including face painting, kids karaoke, and more!
Follow our Facebook event page and this webpage for regularly updated information on:
* vehicles
* ticket prices and availability
* vendors
* special guests
This event is a fundraiser for Eastern Front Theatre to help us create our theatrical season. Attendees will also receive great deals on Eastern Front's Stages Theatre Festival and the NextSTAGES Festival for Families.
Sound Sensitivity
For people with sensitivities to loud noise we will have two ONE HOUR periods with NO HORNS being sounded 11:30-12:30pm and 2:30-3:30pm.
Tickets: $5/head in advance from this site
ON THE DAY: Adults: $7 at the door (if tickets are sold out online for a certain session there are tickets available at the door as well)
Under 2 years free.
Buying in advance means you don't wait at the door. Tickets are sold, in advance, for entrance every hour, on the hour. Your entry allows you to stay as long as you wish.