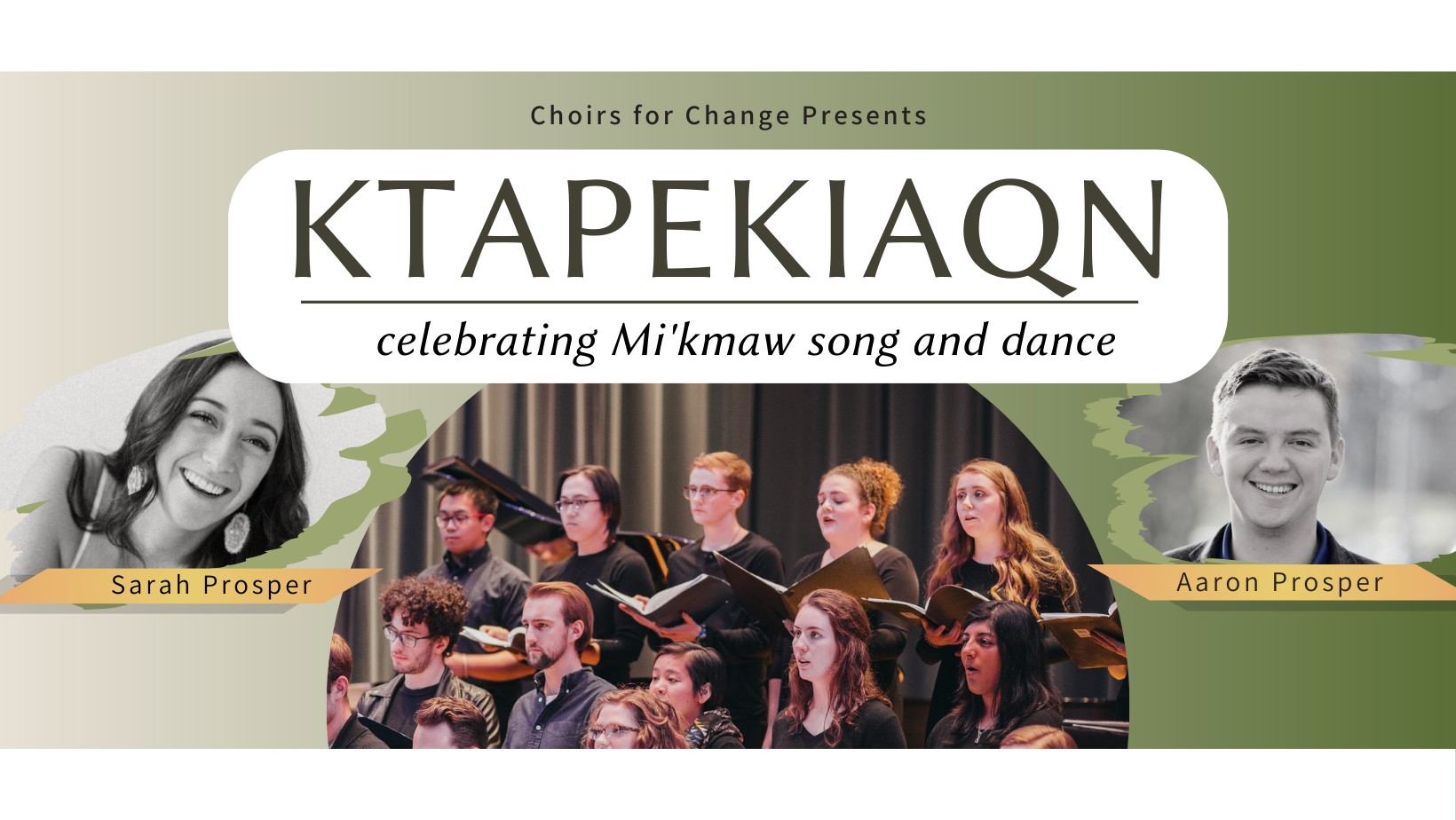 Ktapekiaqn
Join Choirs for Change at the Paul O'Regan Hall for an evening of dance, drum, and choral music. The title of the show, Ktapekiaqn, is the Mi'kmaw word for "song" and speaks to the power of music to bring communities together. Ktapekiaqn is the culmination of a collaboration between Choirs for Change's core choir Polaris, Mi'kmaw dancer Sarah Prosper, and Mi'kmaw musician, Aaron Prosper. This performance will weave together contemporary choral music, movement, and newly-composed choral arrangements of traditional Mi'kmaw songs, Ktapekiaqn. The concert will also feature Choirs for Change's chamber choir, Eastern Horizon, performing works by Cree composer, Andrew Balfour.
Tickets are available through Ticket Halifax at a variety of price points. Tickets will also be available to purchase at the door, with a Pay-What-You-Can option for the underwaged.
Can't join us on Saturday, May 27th? Join us for a free preview night of excerpts from Ktapekiaqn and commentary from the artistic team at the Paul O'Regan Hall.
Choirs for Change acknowledges the support of the Halifax Regional Municapality in the creation of this project.