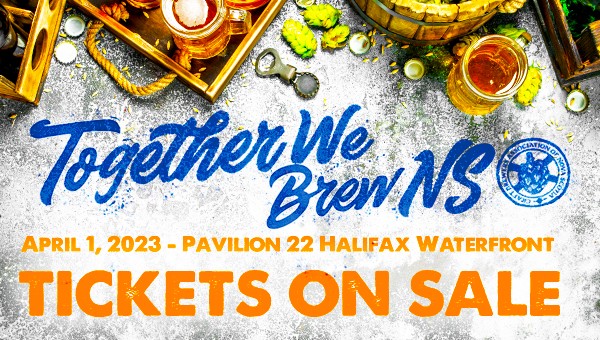 Craft Brewers Association of Nova Scotia presents
Together We Brew NS
April 1, 2023
19+, ID required, no backpacks
The "Together We Brew" Craft Beer Festival is a new, re-imagined celebration of Nova Scotia Craft Beer presented by the Craft Brewers Association of Nova Scotia. We are showcasing the best craft beer (including LOTS of NEW BREWS that you will be some of the first people to sample!) produced throughout our province. Come and join other Nova Scotia craft beer fans and sample the creativity of over 40 Nova Scotia craft breweries from the largest Taproom in the Maritimes! Tickets to each session includes a souvenir tasting glass and sample tickets to be redeemed at individual breweries. Together We Brew is a great opportunity to meet folks from the Nova Scotia brewing community as well as other craft beer enthusiasts.
Tasting sessions will last 3.5 hours for VIP and 2.5 hours for General Admission.
Age identification will be required for admission and you must be 19 years of age and up. This event will comply with all current Nova Scotia Public Health regulations in force on the event dates.
Check the FAQ page for the festival and for more event details, at this link: www.nscraftbeer.ca