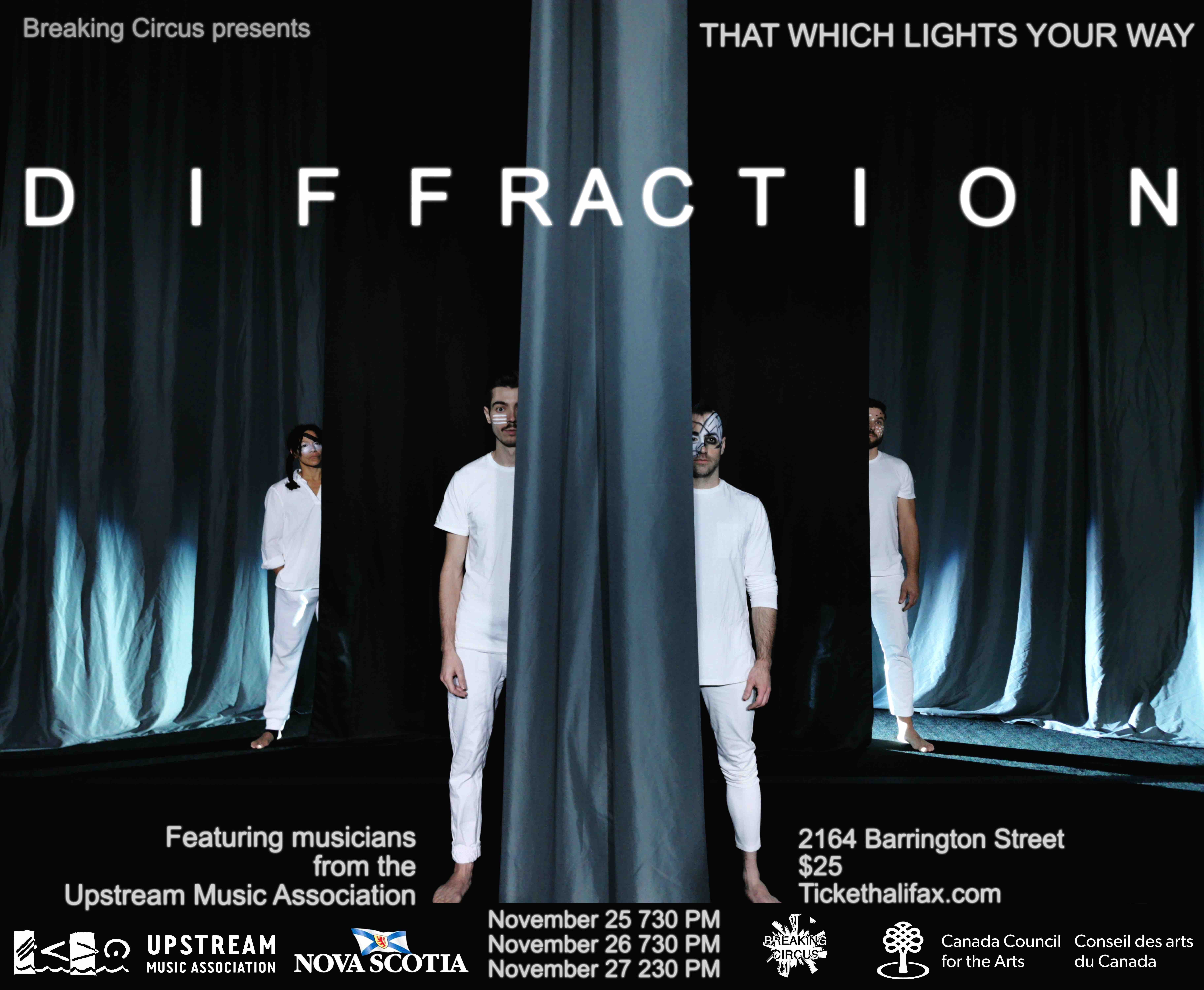 That Which Lights Your Way: Diffraction
Fri, Nov 25, 2022 at 7:30pm
Flashing Lights
Water-Based Fog (Propylene Glycol)
Wheelchair Accessible
Masks Recommended
It's the conclusion of the physics experiment as Breaking Circus brings you the final part of the Light Trilogy, That Which Lights Your Way: Diffraction. After examining your inner self in Reflection and choosing to evolve into a new state with Refraction, Diffraction observes waves as they move around objects and multiply on the other side, becoming amplified interference between contemporary circus artists and musicians from the Upstream Music Association. We move around obstacles, recreating ourselves, which grow and collide with our own vibration.
November 25th-27th, 2022
Doors open 15 minutes before show starts. Limited parking available.
7:30 PM every night except Sunday matinee at 2:30 PM
Flashing Lights
Water-Based Fog (Propylene Glycol)
Wheelchair Accessible
Masks Recommended
If you require special accomodation, do not hesitate to contact ryan@breakingcircus.ca