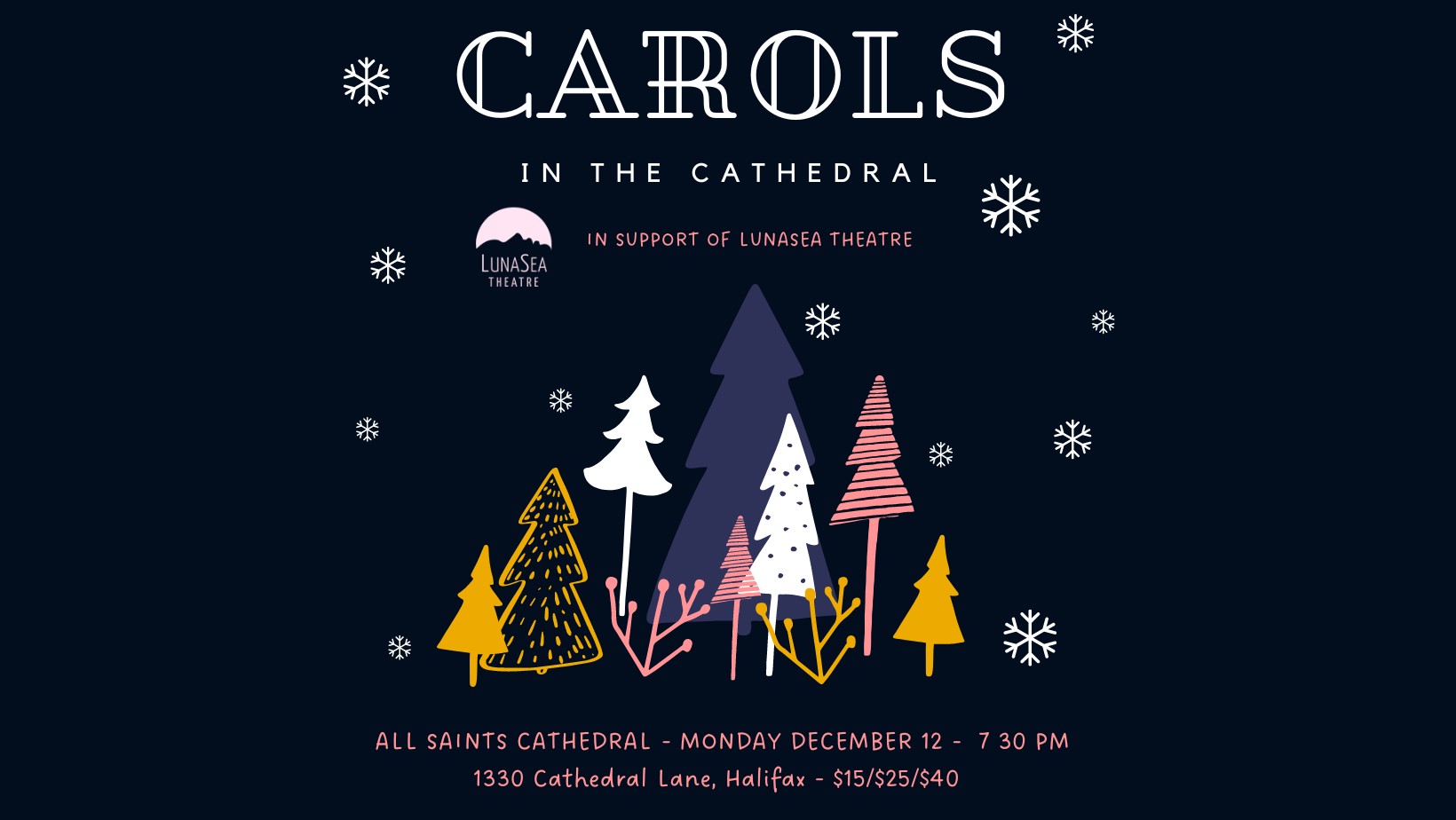 LunaSea's Carols in the Cathedral
Mon, Dec 12, 2022 at 7:30pm
It's that time of year again! That's right! You are invited to join us for LunaSea Theatre's annual holiday fundraising event - Carols in the Cathedral!
Join us for an evening of songs, sing-alongs and holiday cheer! Featuring a wonderful line up choral and solo acts! Hosted by LunaSea's Co-Artistic Producers Ailsa Galbreath and Kathleen Dorian. Musically directed by Garry Williams! Come out for a festive, family-friendly night and kick off your holiday season with us!
There will also be a silent auction and bake sale! So bring some cash!
At All Saints Cathedral
1330 Cathedral Lane, Halifax
December 12, 2022 7:30 pm
Doors open at 6:45.
In the event of a snow storm, the snow date for the event is December 14th.
The tickets for the event are Pay What You Want at a sliding scale of $15, $25 and $40. Feel free to choose the ticket price that suits you. Tickects also available at the door (cash/etransfer).