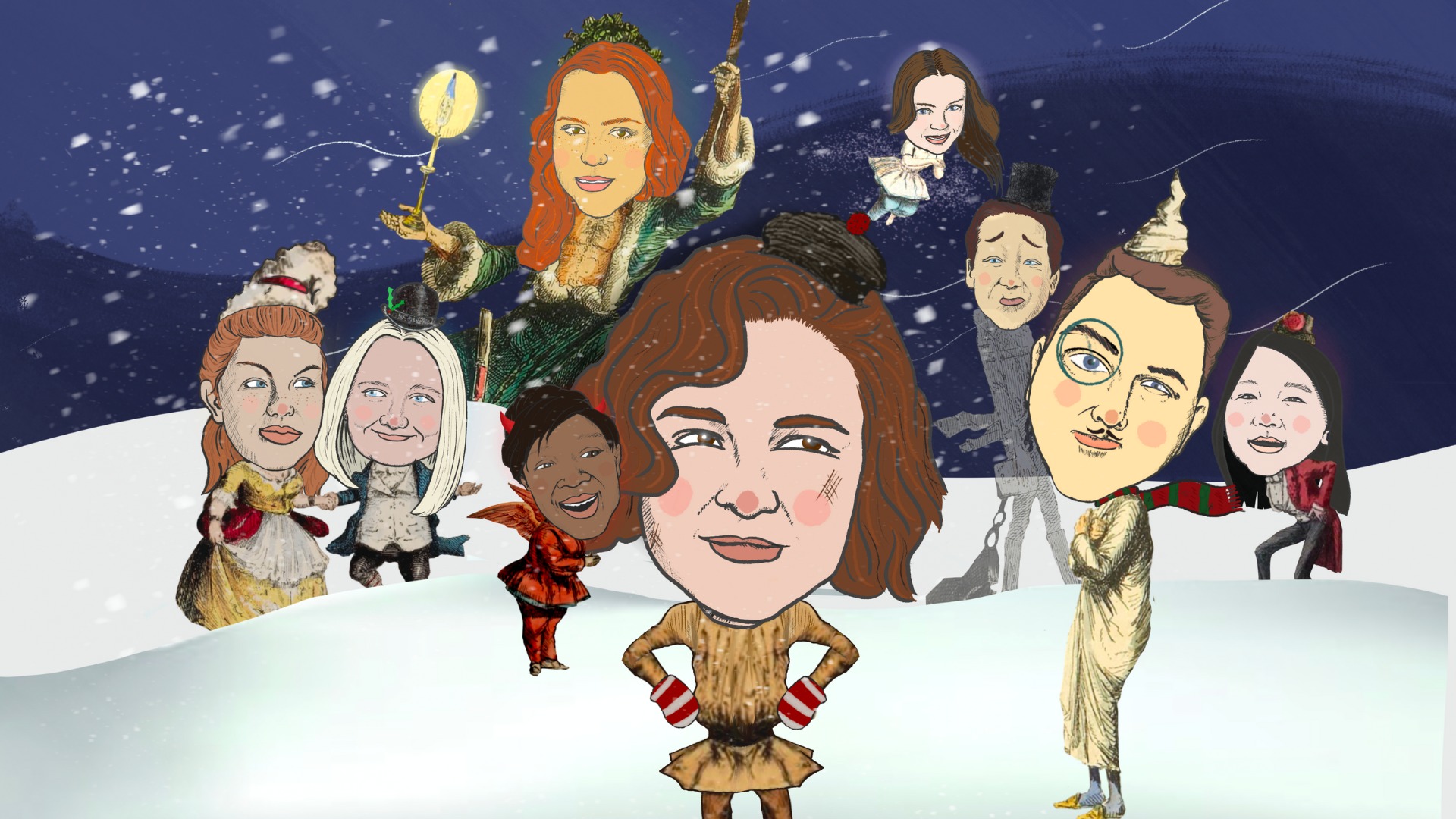 A holiday reading of
The Villains' Christmas Carol


Think you know the full story? Think again.
Fri, Dec 9, 2022 at 7:30pm
Stirred to action by ol' billionaire Scrooge's selfish ways, London's favourite ragamuffin - Tiny Tim - sells his soul to the devil to get revenge! A hilarious, irreverent retelling of the holiday classic, told in the true Villainous style: packed full of heart and cheek. Come rediscover Charles Dickens' immortal story, reimagined by Dan Bray (Zomblet, Knight of the Bat, Hansel und Gretel, International Waters). Coming soon to a miser near you...
Written, produced, and directed by Dan Bray
Co-produced by Colleen MacIsaac
Sound Design by Keith Morrison
Starring
Claire Chateauneuf
Sara Graham
Taryn Hanrahan
Frisia Li
Brittany Kamras
Michael Kamras
Riley Reign
Emma Vickers
and Charla Williams as "Carol"
The Villains Theatre is a settler-run company based in Mi'kma'ki, the unsurrendered home of the Mi'kmaq people. We are forever grateful to create, work, and play here. We are all treaty people.
ACCESSIBILITY
Our venue, Fort Massey's Choir Room, is wheelchair accessible with gender-neutral washrooms. We are asking that all audience members wear masks (the performers will be unmasked 6 feet or further from the audience). Though the venue is in a united church facility, we are using a room away from the chapel area of the church, acccessed off Tobin street. This reading includes visual descriptions of the performers and uses narration and sound effects to help tell the story. If you would like to book a touch tour before any show, please contact us at info@villainstheatre.com or call 902 406 6262. A list of content warnings for the production will be available shortly. We will have a physical copy of the script available at the box office for anyone who would like to read from a copy as an accessibility measure. A virtual livestreamed performance will be available on Saturday December 10th. If you have any questions about accessiblity or have access needs please contact us at info@villainstheatre.com or call 902 406 6262.
Tickets priced on a sliding scale!
SPONSORED BY WEBSAVERS!
The Villains Theatre has been producing strange new works and adaptations in Kjipuktuk/Halifax and across Mi'kma'ki since 2009. We are run by Artistic Director Dan Bray and Artistic Producer Colleen MacIsaac. For more info: villainstheatre.com