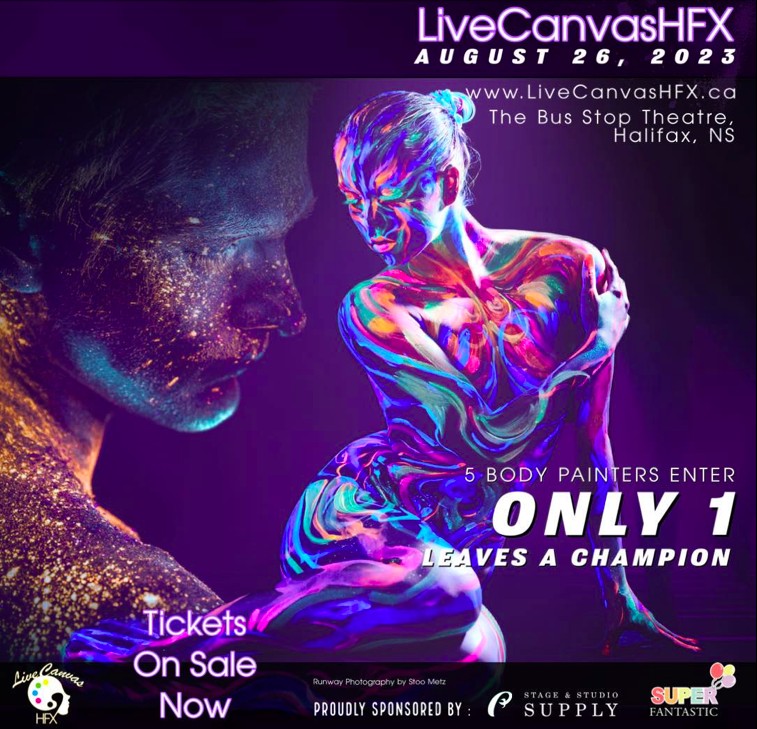 LiveCanvasHFX 2023
General Admission to LiveCanvasHFX '23
Live Canvas HFX is metro's first competitive body-painting contest!

Watch five talented artists 'face'-off against each other, each competing to create a unique walking work of art in pursuit of the main prize!

Seating at Bus Stop Theatre is by General Admission - no assigned or reserved seating.
There will be a cash bar, and drinks are allowed in the theatre. There will be one intermission.

All proceeds from this fundraiser are for the Halifax Sexual Health Centre.