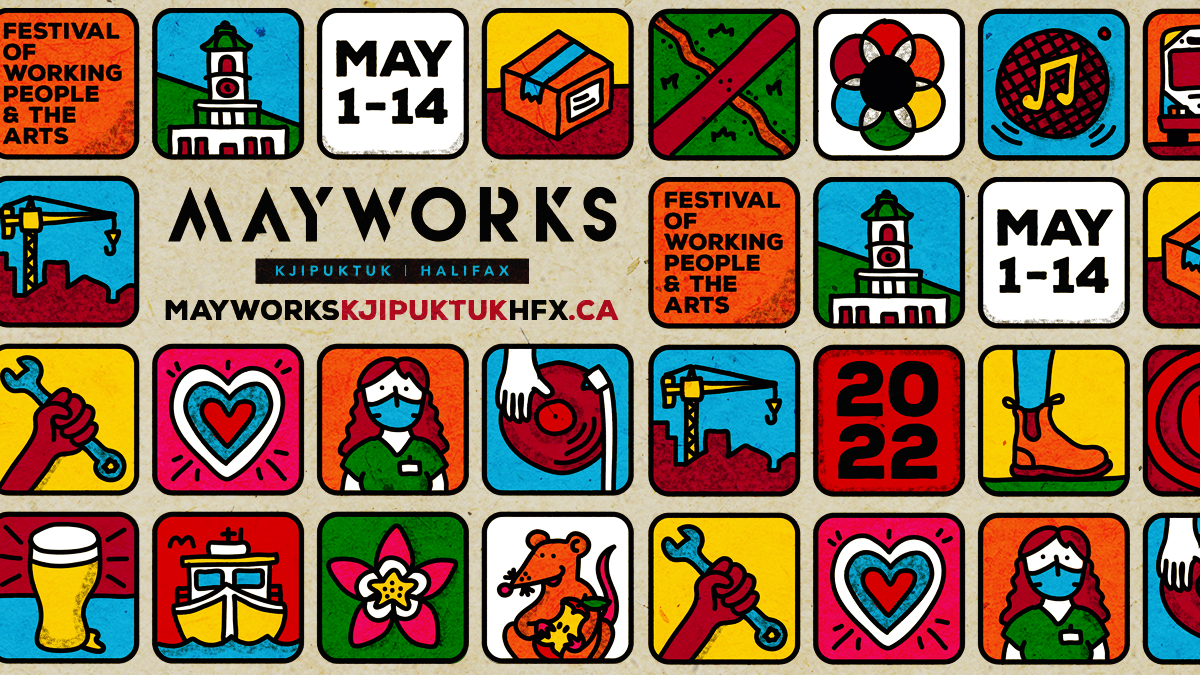 Mayworks Online & On Demand
On Demand: May 18th to 20th
Mayworks Kjipuktuk/Halifax
offers online streams for 4 outstanding events available on demand between May 18th and 20th!
1 Ticket gives you access to all 4 streamed events!!
Is This the Way I'm Going Out?
Halifax north ender Todd Matheson tells his stories of being a bartender. Confronting the Restaurant Association of Nova Scotia's claim that they represent him as part of 33, 000 workers, it's docu theatre that collides the personal and the political, with the plight of the worker its beating heart. Performed and co-created by Todd Matheson. Directed and co-created by Karen Bassett. Read more...
All In: DJ Uncle Fester x Superfluid + Friends
This two part show will blow your socks off! DJ Uncle Fester brings together some of Halifax' hottest MCs and the amazing Superfluid Collective for a night of great performances and a live off-the-floor recording session of new music. Featuring General Khan & Ambeez, Aquakultre, and Ghettosocks. Read more...
Intersect
8 bodies, traversing identities through movement. They are a collection of moments – some curated, some not. They move with care, with curiosity, with joy, with the possibility of failure. An intricate look at the nature of intersectionality and how we construct identity. Created by Liliona Quarmyne in collaboration with Carolin Mateus, Gillian Seaward-Boone, I'thandi Munro, Jacinte Armstrong, Leelee Oluwatoyosi Eko Davis, Reequal Smith, Solène Bernier and Zomi Tombing. Read more...
Primal
Join The Unnatural Disaster Theatre Company for this bold devised theatre project as they explore the human cost of convenience that is paid when we order online. Primal shares a glimpse behind closed factory doors at environmental racism, immoral surveillance, natural disasters, and more forms of worker exploitation that happens within corporations like Amazon. Read more...
Order now!