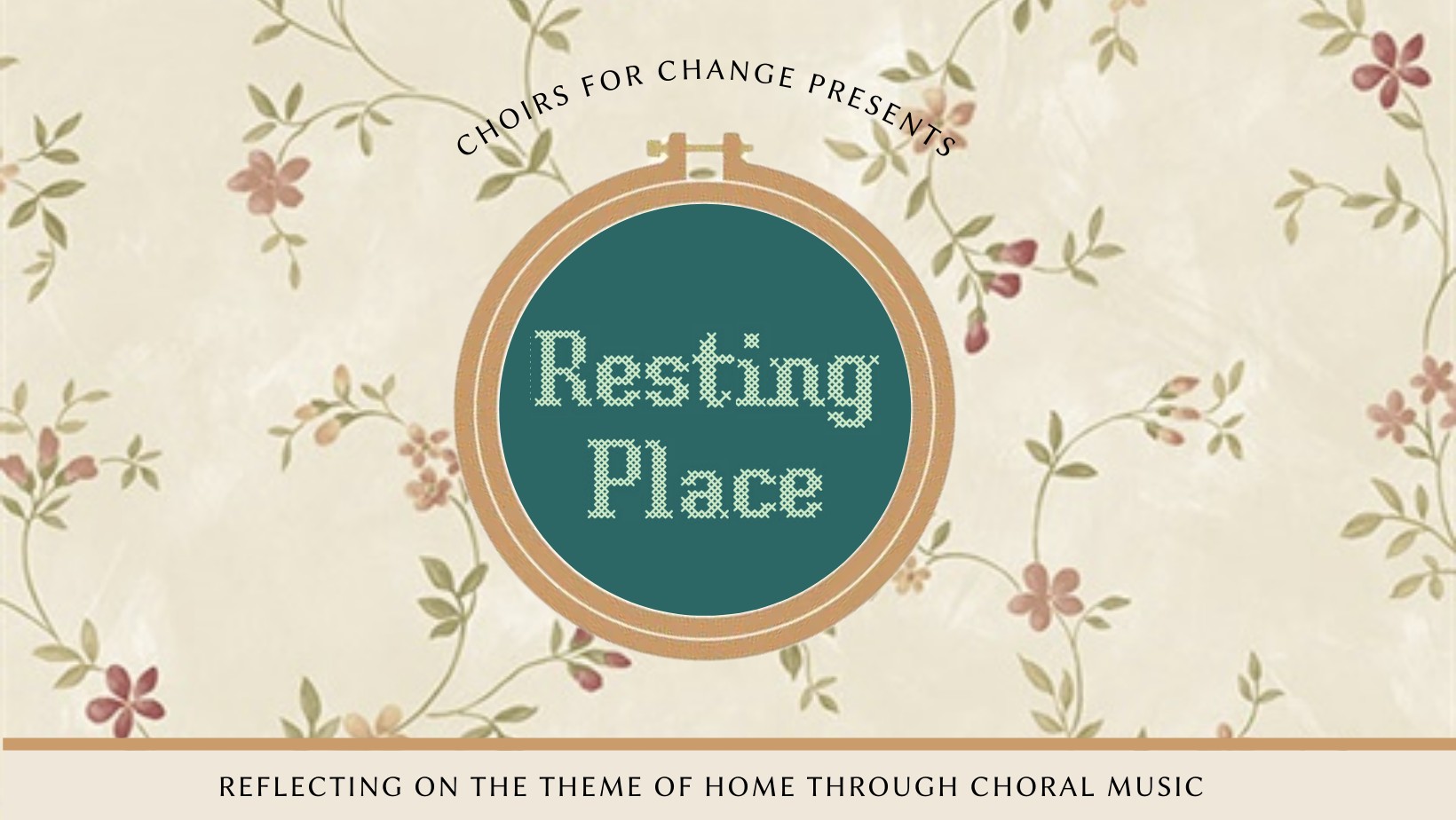 Choirs for Change presents
Resting Place


featuring Polaris

Featuring Choirs for Change's core choir Polaris, Resting Place is an invitation to explore the theme of home through various lenses. Over the past two years, many of us have had to foster new, intimate relationships with the spaces we inhabit. At the same time, the pandemic has exacerbated many social issues related to housing; a lack of affordable housing, an increase in the number of individuals experiencing houselessness, and the ongoing gentrification of neighbourhoods throughout the HRM. Polaris is excited to be joined by the Halifax Newcomer Choir, a new intiative that seeks to create opportunties for Newcomers to learn English and create community through choir. Featuring works by Marie-Claire Saindon, Pärt Uusberg, Ryan Henwood, and Andrew Balfour, join Polaris as we reflect on what home means to us as individuals and as a community.

Tickets are available through Ticket Halifax at a variety of price points. Tickets will also be available to purchase at the door, with a Pay-What-You-Can option for the underwaged.

To help keep our community safe, we ask that audience members mask during this event. Singers will also be masked throughout the concert.