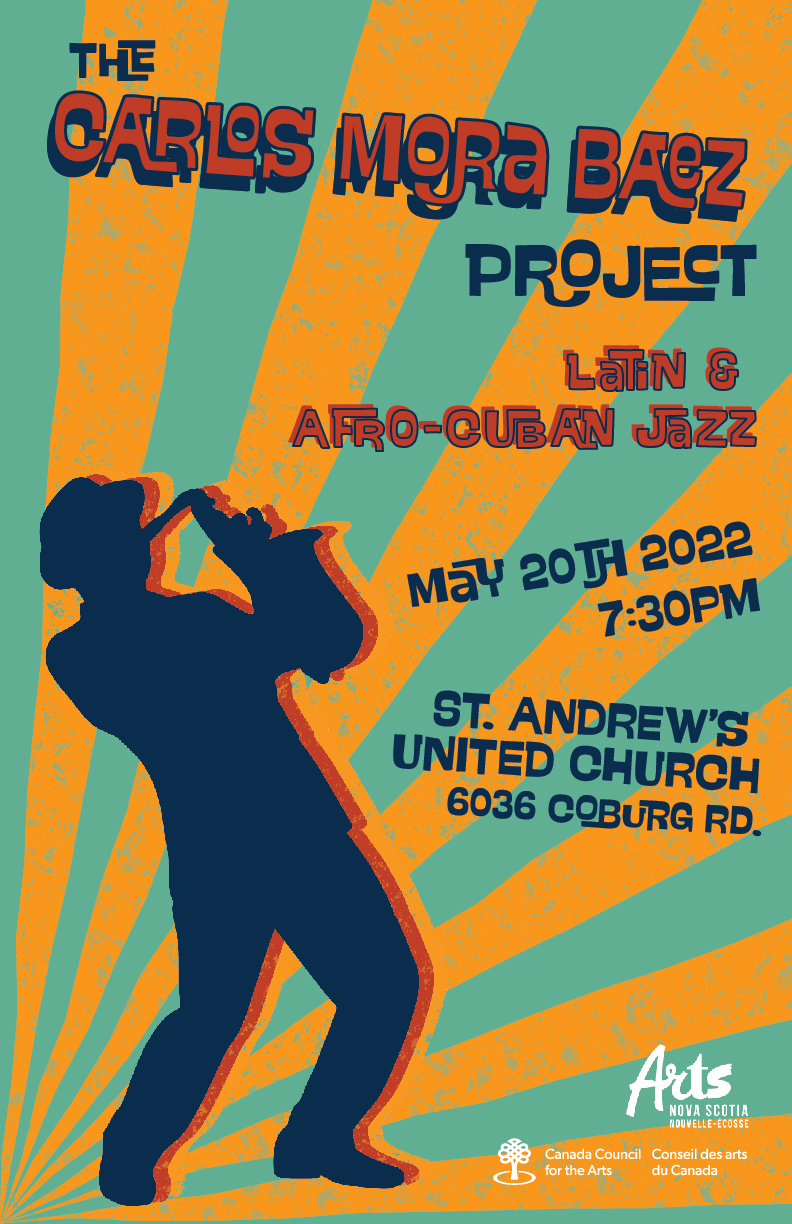 The Carlos Mora Baez Project
The Carlos Mora Baez Project

- Afro Cuban - Contemporary - Latin Jazz -

The Carlos Mora Baez Project presents the best of jazz in downtown Halifax. Cuban saxophone player and arranger extraordinaire Carlos Mora Baez will perform Latin-Cuban-Afro-contemporary jazz, and original tunes with an ensemble of stellar musicians including: pianist Holly Arsenault, double and electric bassist Lukas Pearse, drummer Damien Moynihan, guitarist Geordie Haley, singer Janice Isabel Jackson. Mora Baez' brings a personal and deep connection to the Latin-Cuban-Afro music which will be performed in this concert. As a Cuban immigrant this concert in Halifax represents the first time he will present a full concert of the music which is part of his Latin soul.

Originally from Cuba, Carlos Mora Baez has 20 years experience performing on the saxophone, clarinet and flute as a soloist with orchestras and ensembles for a variety of international audiences. Skilled in playing jazz, contemporary, popular, and classical music, Carlos also has extensive expertise in composing and arranging. A major influence on Carlos was Wynton Marsalis whom he studied with in Cuba. Working with Marsalis inspired him to change musical direction from classical and learn contemporary styles, such as bi bob, hard bob, jazz, swing, bassa nova, samba, Latin jazz, afro Cuban. This experience led him to start composing original music focusing on the afro-contemporary Cuban style.

This concert has been generously funded by Art Nova Scotia and The Canada Council for the Arts.
Mask wearing will be required throughout the concert.