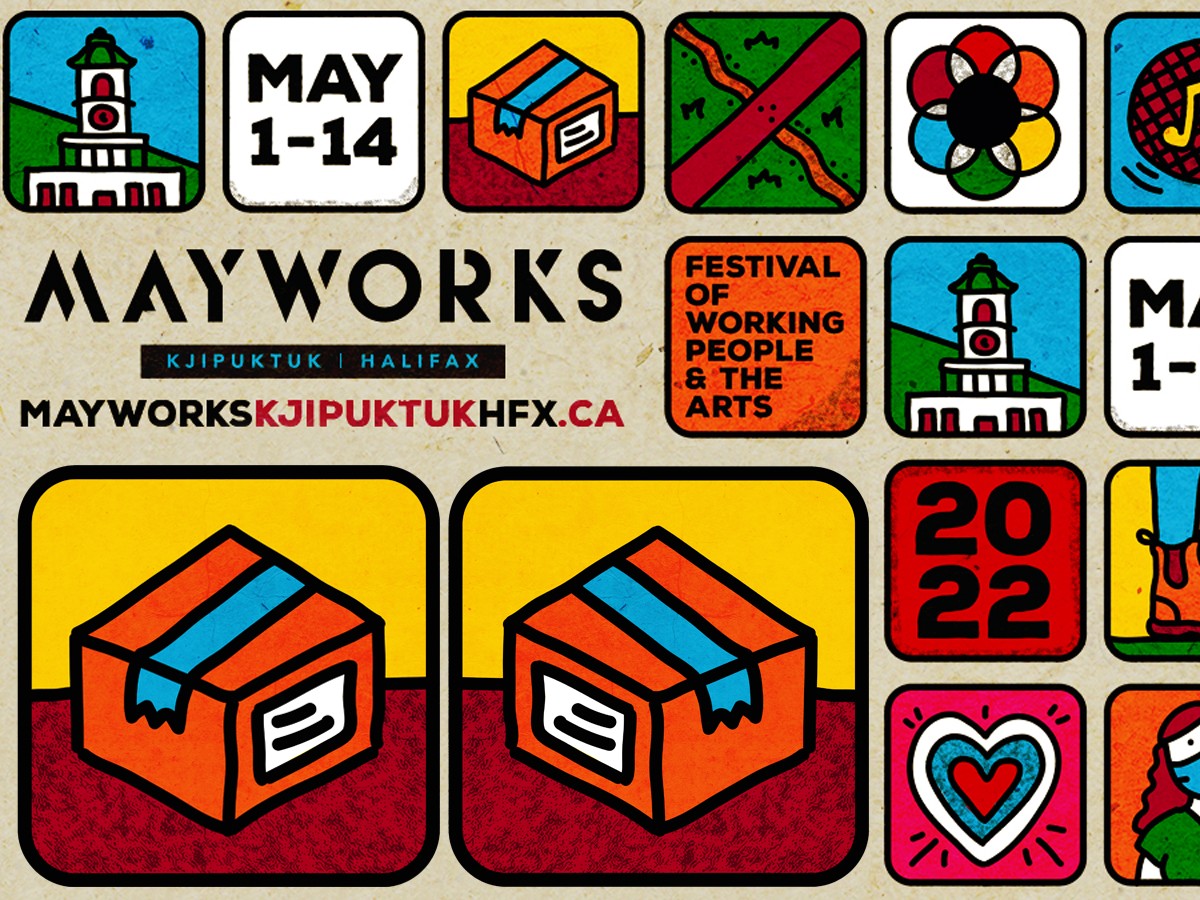 Primal
Stream anytime: May 18th - 20th
Masking required
ASL interpreted
May 1st to 15th, order performances online at www.GetPrimal.ca
Friday, May 13th to Sunday, May 15th: ordered performance segments at your door! (Performed at a safe distance)
---
Saturday, May 14th, 6:30 PM full performance (ASL)
The Bus Stop Theatre (2203 Gottingen St) + Online Stream
Masking is required to attend this event in person, unless seated and drinking
ONLINE STREAM (CC) - Video Link available May 18th to 20th
---
An immersive theatrical experience delivered right to your front door!
Join The Unnatural Disaster Theatre Company for this bold devised theatre project as they explore the human cost of convenience that is paid when we order online.
Primal shares a glimpse behind closed factory doors at environmental racism, immoral surveillance, natural disasters, and more forms of worker exploitation that happens within corporations like Amazon.
**In addition to a thrilling full performance at The Bus Stop Theatre on May 14th, audiences can place an order for a unique short performance that will be packaged up, shipped, and performed right to your porch, driveway stoop, street corner, or front lawn May 13-15th!
Order as of May 1st at www.GetPrimal.ca
With a focus on eclectic creative storytelling through text, movement, puppetry, music and radical audience accessibility, Primal is a tragicomic theatre experience that asks the question:
If we can't change the world overnight, should we be able to deliver overnight?
Full Production Credits
Ivy Abbot-Charles: Creative Collaborator / Ensemble Performer
Derek Brikbeck: Website Designer & Logistical Coordinator
Olivier Blais: Creative Collaborator / Ensemble Performer
Xinyi (Frisia) Li: Creative Collaborator / Ensemble Performer
Owen Lee: Creative Collaborator / Ensemble Performer
Sarah Mackenzie: Stage Manager
Alynne Sinnemma: Creative Collaborator / Ensemble Performer
Emily Ranson: Assistant Producer
Logan Robins: Creative Collaborator / Director / Producer
Sophie Wilcott: Assistant Director