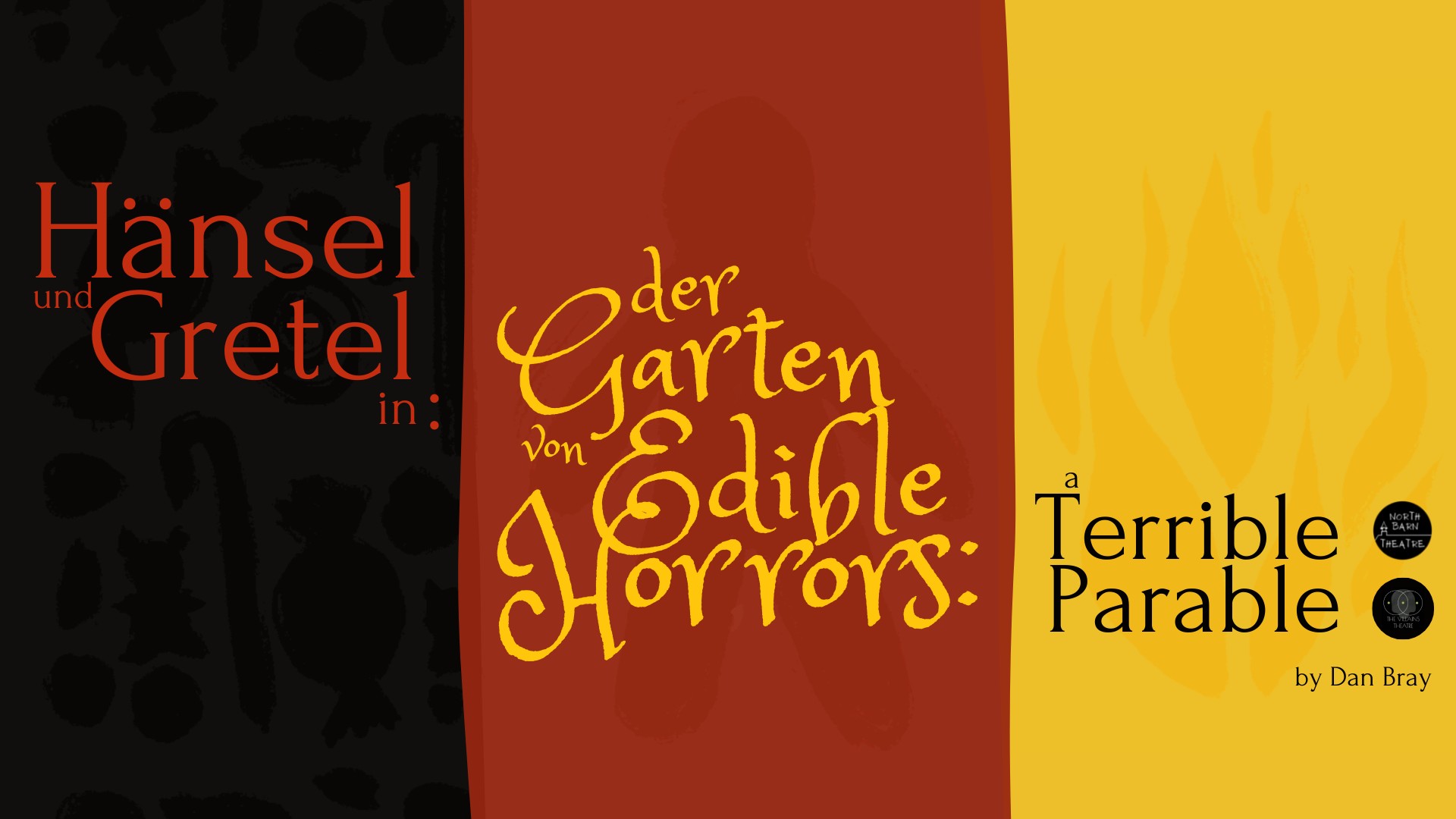 North Barn Theatre presents, with generous support from The Villain's Theatre
Hansel und Gretel in: der Garten von Edible Horrors: a Terrible Parable in DARTMOUTH


playing twice nightly!
Thu, Oct 28, 2021 at 7:30pm
This autumn, the Villains and North Barn Theatre Collective present:
Hänsel und Gretel in: der Garten von Edible Horrors: a Terrible Parable

Wilkommen! You are invited on a bittersweet adventure with your two favourite German mooches, Hänsel und Gretel. Join them on a Grimm journey around the bonfire, through the Black Forest, right into the succulent heart of evil itself, in this pitch-black comedy from the spooky, Villainous creator who brought you Zomblet, with puppets created by the incomparable North Barn Theatre (Troubling Joy, Late Night Radio).

Playing twice nightly (7:30pm and 9pm), this 45 minute outdoor show runs from October 21-23 in Antigonish at North Barn Theatre, and October 28-31 in Dartmouth at Shubie Campground. All tickets are pay-what-you-can.
Written and directed by Dan Bray
Assistant Director: Madeleine Tench
Production Assistant: Frisia 李昕怿
Music, set, props, and puppets by:
Ian McFarlane
Laura Stinson
With Performances by:
Dorian Lang
Rachel Lloyd
Colleen MacIsaac
Noella Murphy
and Madeline Tench as Grandpa Storyman

With graphic design by Dan Bray and production management by Colleen MacIsaac.
All audience members must be double vaccinated against COVID-19; proof of vaccination or official medical exemption will be required to attend.

If you would like to know about the content of the play, we have a detailed content warning here, but note that though the play is not intended for young children, it contains the same or less graphic violence than the original fairytale it is based on, and is rated PG.
In case of rain, the event will be moved to a rain venue (TBD). The decision to move to the indoor venue will be made at 4 PM on show days. In case of rain, we will notify ticket holders and share the decision on our social media playforms.
Described audio available; mail info@villainstheatre.com to learn more.