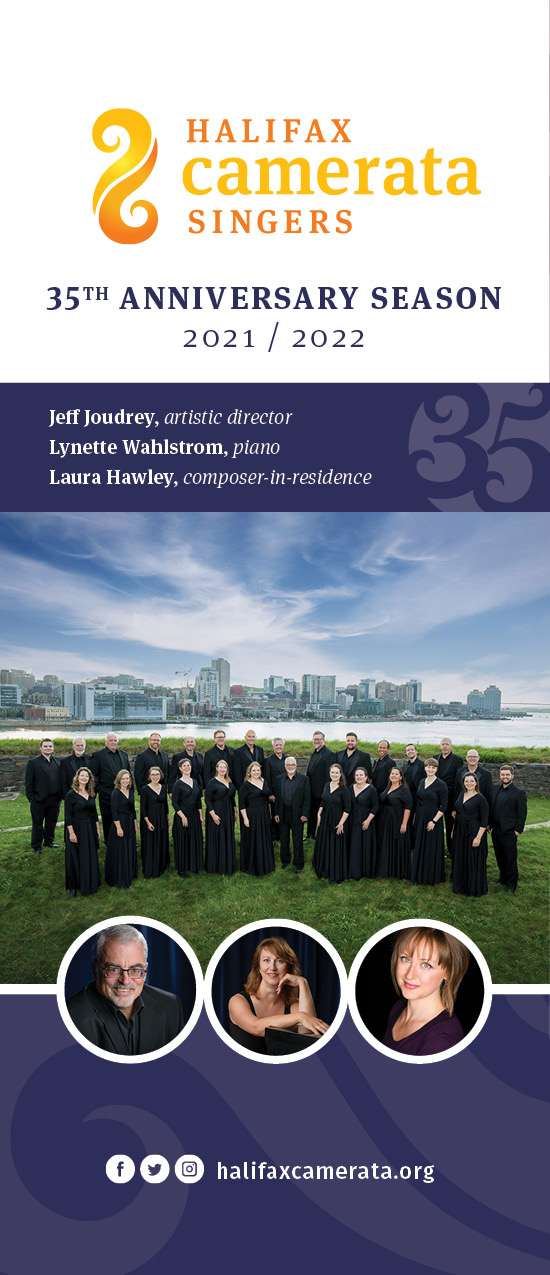 HCS For the Love of Life!
Jennifer Jones, Violin
Louise Renault, Host
The opening concert of our 35th anniversary season celebrates life after lockdown, recalling in music our isolation, resilience and reconnection. Join us as we celebrate a return to safe singing and reflect at this powerful season of remembrance.
Music by Ola Gjeilo, Moses Hogan, Mark Sirett, Jake Runestad, Srul Irving Glick, Larry Nickel and Dolly Parton. Plus two premieres of new works by Canadian composers Laura Hawley, (setting of Edward Hirsch's What the Last Evening Will Be Like) and Stephanie Martin's In Mortal Key (inspired by a Jewish prayer).
Please note: This concert will also be live-streamed and tickets are available through Side Door.