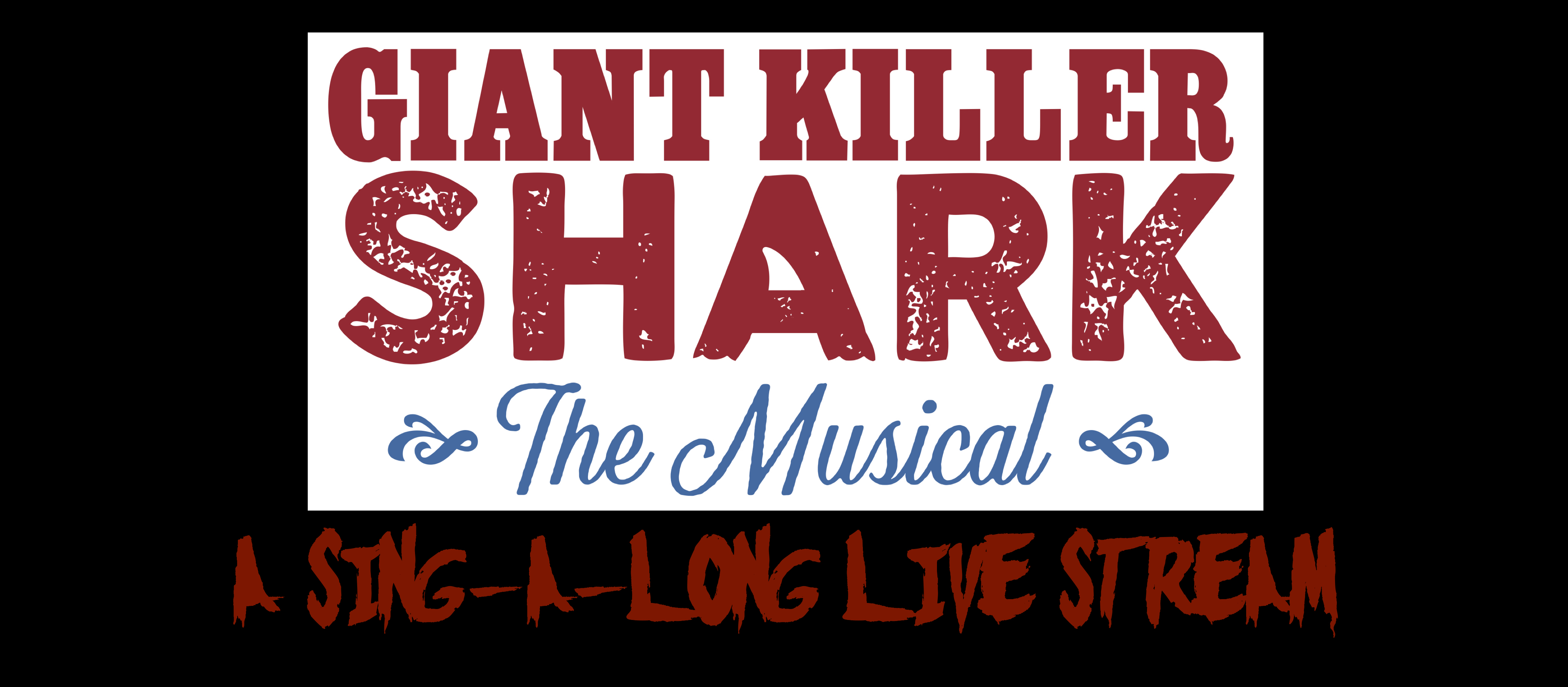 Kick At The Dark Theatre Co-operative presents...
Giant Killer Shark: The Musical


A Sing-A-Long Livestream
Wed, Apr 15, 2020 at 7:30pm
Online ticket reservations have ended, but you can still see the show! Follow (copy & paste) this link for info! https://drive.google.com/open?id=1oSJP9xmB9mwyAZ6hoSbDe7mCgkFFW97n
Once there was a show. A great show. A big, fun, silly show.
A show called Giant Killer Shark: The Musical.
It played at the Halifax Fringe last fall for 4 performances. It was named Fringe Hit. It had audiences laughing, dancing, and singing along. It was blowing up. Some say it was on track to be the best show since Hamlet, and would probably have beaten Hamlet at being theatre.

Then a hurricane happened. The festival was cancelled. No one else got to see the show.

Until now.

In an age of pandemic, Kick At The Dark Theatre is happy to invite you back to a simpler time, when the only thing to be afraid of... was having your face bitten off by a shark.

For one night only, we present a live-stream of our archival recording of the show you probably didn't get to see, now updated in SING-O-VISION!
Sing along to your favourite songs! Join in the dance! Confuse your neighbours!

About the show...
When a giant killer shark unleashes chaos on a copyright-protected beach community, it's up to a local sheriff, a marine biologist, and an old seafarer to hunt the beast down. Stuffed with 15 original songs, and performed by a cast of three women, this hilarious parody of a certain 1975 blockbuster will have hearts racing, jaws clenched, and funnybones tickled!

Giant Killer Shark: The Musical
Written by Sam Sutherland
Featuring Amanda Mullally, Alynne Sinnema, and Sarah Richardson
Produced by Kick At The Dark Theatre Co-operative at the Halifax Fringe Festival 2019
Directed by Andrew Chandler
Stage Management and Lighting Design by Olivia McGinn
Puppet construction and instruction by Jamie Bradley
Prop building by Anne Carlos, Jennie Bradley, Jamie Bradley and Andrew Chandler
Media Design by Sean Skerry skerry.ca
Video Design by Andrew Chandler
Note please: Giant Killer Shark: the Musical is recommended PG-13, due to several instances of swearing, and reference to the existence of sex. Also, some people get eaten. Singing along is optional. Dancing is not.

HOW TO ATTEND:
Book a ticket FOR FREE above, and enter a valid email address.

The day of the screening, we will email you the link to watch the stream. It will go live at 7:30pm AT on April 15th, and will be available for 24 hours only. Watch it on any device you choose. We recommend a large display, and good audio, if possible.

With the streaming link, we'll include a link to donate. If you like the show, and are able to do so comfortably, please consider donating. All proceeds will be split amongst the artists. Donations of $20 or more will be eligible for a charitable tax receipt. If donating is stressful, don't worry about it. Maybe share this event to someone you know who might like it.
Follow us on Facebook.
Please join our mailing list at :
https://mailchi.mp/b805eb89e308/kickatthedark