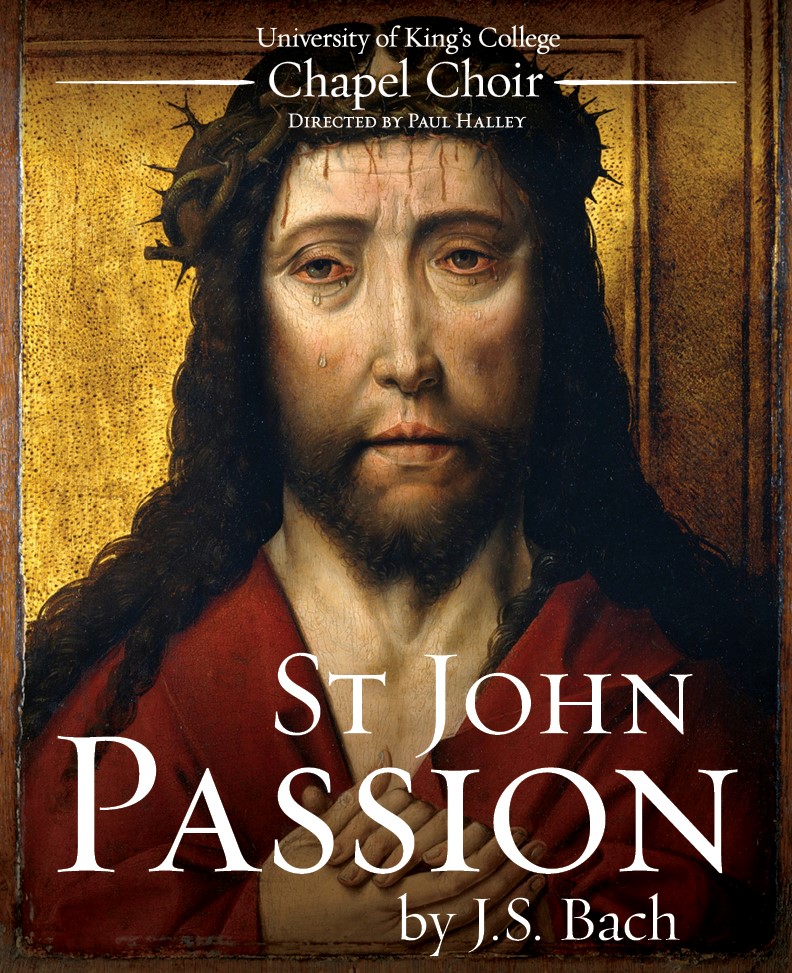 University of King's College Chapel Choir, directed by Paul Halley
St John Passion by J.S. Bach


with Charles Daniels (Evangelist), Ensemble Regale period orchestra, and a stellar line-up of musicians from Canada's early music scene

Online ticket sales have ended, but tickets will be sold at the door. Doors open at 3:00 p.m.

Dear St John Passion ticket purchasers,

The King's College Chapel Choir's performance of Bach's St John Passion on April 5 has been canceled to comply with Covid-19 security measures. Sadly, it is not a concert that can be rescheduled at this time. We are processing refunds of all ticket purchases.

Some people have asked about donating the cost of their ticket to the King's Chapel Choir. If you would prefer that your ticket not be refunded and that it be sent to the King's College Chapel Choir, please notify us by emailing tickethalifax@thecoast.ca at your earliest convenience. Tax receipts cannot be issued for these donations. If we do not hear from you by end of day March 25th we will automatically refund your ticket.

The choir hopes to see you for their 2020-21 concert season, beginning with For All The Saints in early November.

The University of King's College Chapel Choir's cycle of Baroque masterworks brings them back to J.S. Bach's St John Passion this season with two performances on the weekend before Easter. First performed in Leipzig on Good Friday of 1724, Bach's St John Passion is a musically extravagant setting full of foreboding and intensity yet startling in its beauty. These performances directed by five-time Grammy winner Paul Halley feature an all-period instrumental ensemble led by Montreal's Marie Nadeau-Tremblay, the inimitable Charles Daniels singing the role of Evangelist, and a line-up of early music soloists from Canada and the U.K. showcasing a mix of well-known names and up-and-coming young stars: Francis Bamford (alto), Alexander Dobson (Jesus), Philippe Gagné (tenor), Clayton Kennedy (Pilate), Janelle Lucyk (soprano).

The University of King's College has won a reputation for presenting world-class performances of the great Baroque masterworks right here in Nova Scotia.