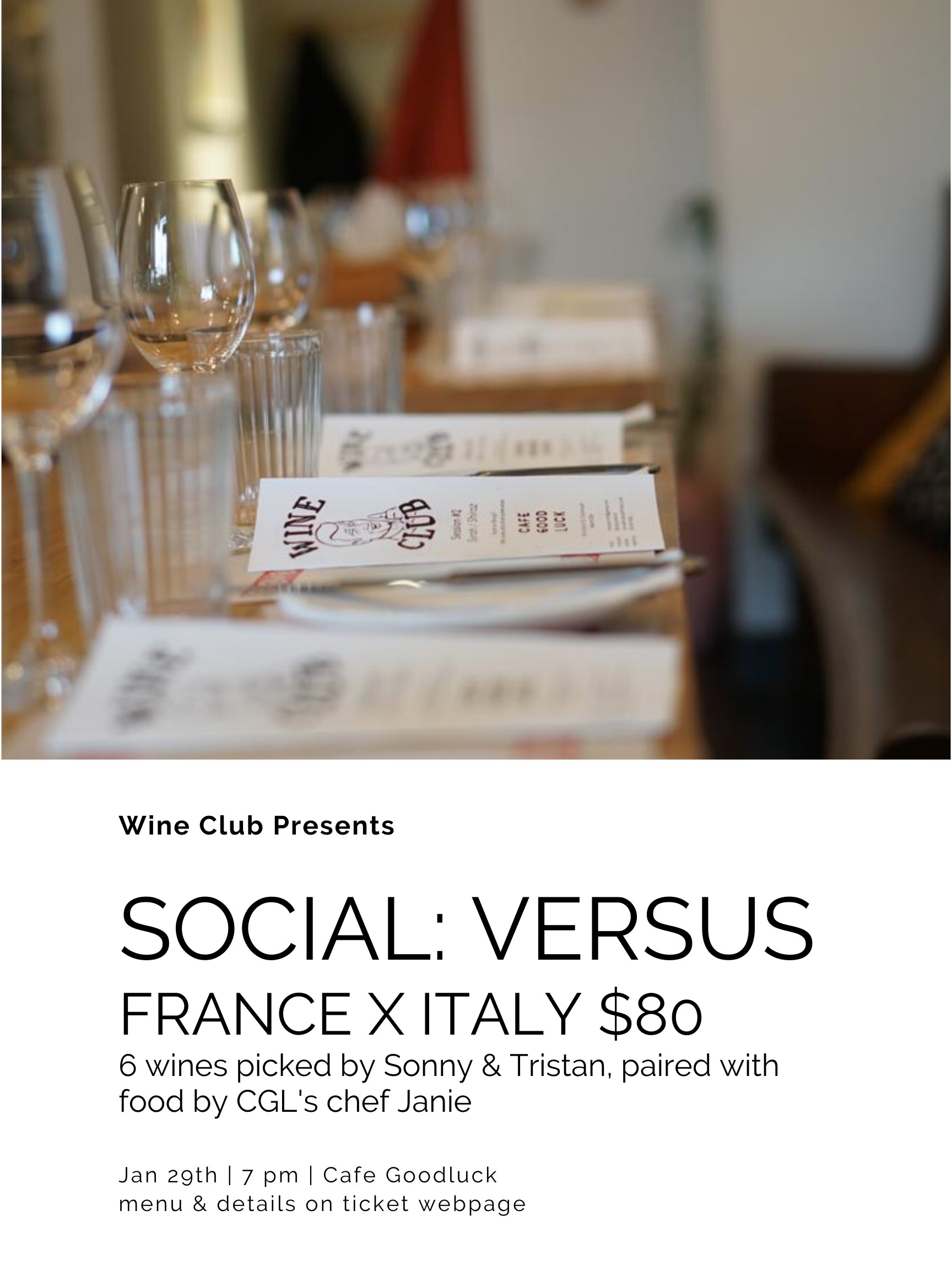 Wine Club Social: VERSUS FRANCE X ITALY
A Wine Club Social : VERSUS FRANCE X ITALY
This wine club we're gonna look at WHO DID IT BETTER.
We're gonna take 6 wines, 3 from France, 3 From Italy, pairing two together, and see, truly, who did it better, maybe we'll even learn why.
Tristan and Sonny will pick out some great wines for you to try, and as always Cafe Goodluck's chef Janie will be preparing some delicious dishes to pair alongside each wine!
Event Starts at 7pm sharp, and everything should be wrapped up by 9pm-9:30pm.
FOOD:
1 - Tuna Mojama - Thin sliced marjoram cured tuna with green sauce
2 - Scallop Kokoda - Thin sliced raw scallops with coconut & lime ceviche vin
3 - Emapanada - Beef & pepper empanada with salsa verde
4 - CGL Pizza Pocket - pizza in a pocket
5 - Raviolo - duck confit raviolo with ragu & St Andre cheese
6 - Duck Pastrami - sous-vide duck breast with pastrami spice, pickled mustard & rye bread