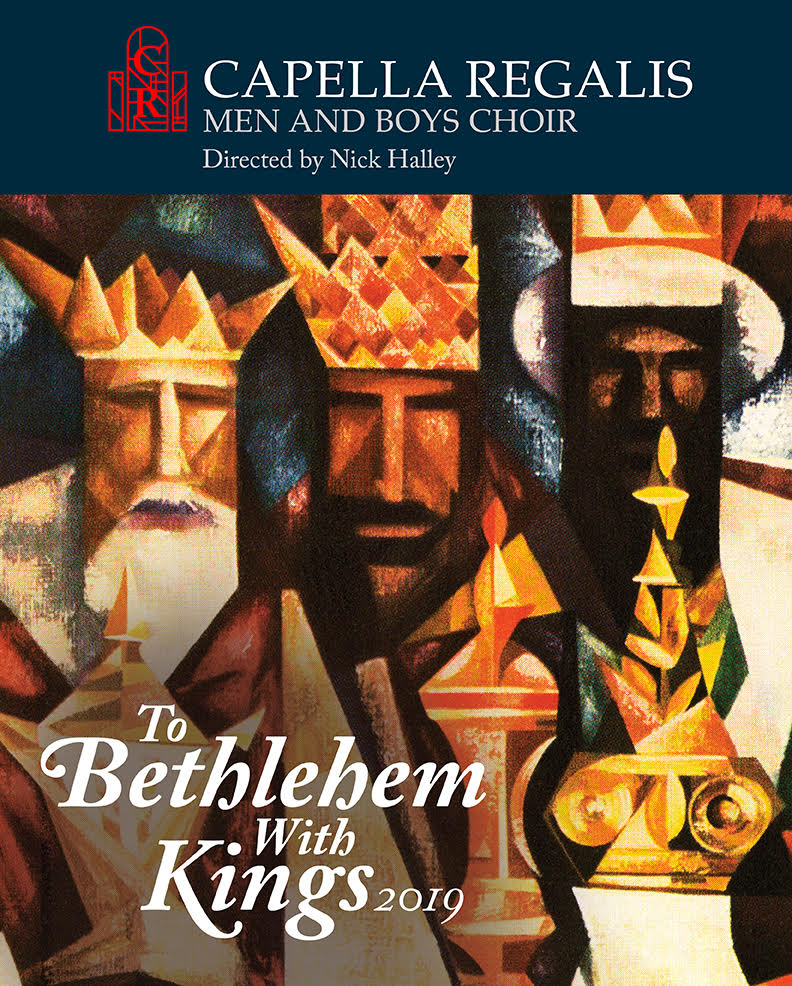 Capella Regalis Men & Boys Choir directed by Nick Halley:
To Bethlehem With Kings 2019 hosted by CBC's Tom Allen


feat. Britten's A Ceremony of Carols & selection of Maritime-Celtic carols with Celtic ensemble

Capella Regalis Men & Boys Choir celebrates its 10th Christmas season with a special concert hosted by CBC's Tom Allen. The first half will be a performance of Benjamin Britten's iconic and magical work, A Ceremony of Carols, scored for three-part treble chorus and harp, featuring the boys of Capella Regalis and harpist Lori Gemmell. The second half of the concert comprises a festive collection of Maritime-Celtic carols curated and arranged by Nick and Paul Halley, and featuring pipes, fiddle, flute, banjo, and pipe organ alongside the voices of the men and boys of the choir. Tom Allen will regale the audience with the story of the special connection between A Ceremony of Carols and Nova Scotia, as well as other insights, anecdotes, and stories about Britten, Christmas, and the featured musical works.

For live video clips from past performances, visit www.youtube.com/capellaregalis

***********************************************************************************************

Capella Regalis Men and Boys Choir, founded in Nova Scotia by Nick Halley in 2010, aims to build upon the best aspects of the European cathedral choral tradition and to revitalize this method of music training in Canada. The choir is free and open to any boy who passes a basic audition. Most new singers begin in the Probationers Program, rehearsing once each week for an hour, before being promoted to full-fledged choristers. Capella Regalis sings Choral Evensong in the Cathedral Church of All Saints, Halifax, as part of the Cathedral's Sundays at Four series, and rehearses twice weekly in the University of King's College Chapel, Halifax. The choir also performs concerts around Nova Scotia and beyond in a busy September – June season. Capella Regalis is a registered Nova Scotia non-profit society, and an educational outreach program of Musique Royale, a music presenting charity.

Capella Regalis has just released a new CD in honour of its 10th Christmas season! Love Came Down: Carols for Christmas features 18 carols, ancient and modern, performed with organist Paul Halley and The Maritime Brass Quintet. This beautiful package makes a unique Nova Scotian Christmas gift, available for $20! Visit www.capellaregalis.com for a list of purchase options.