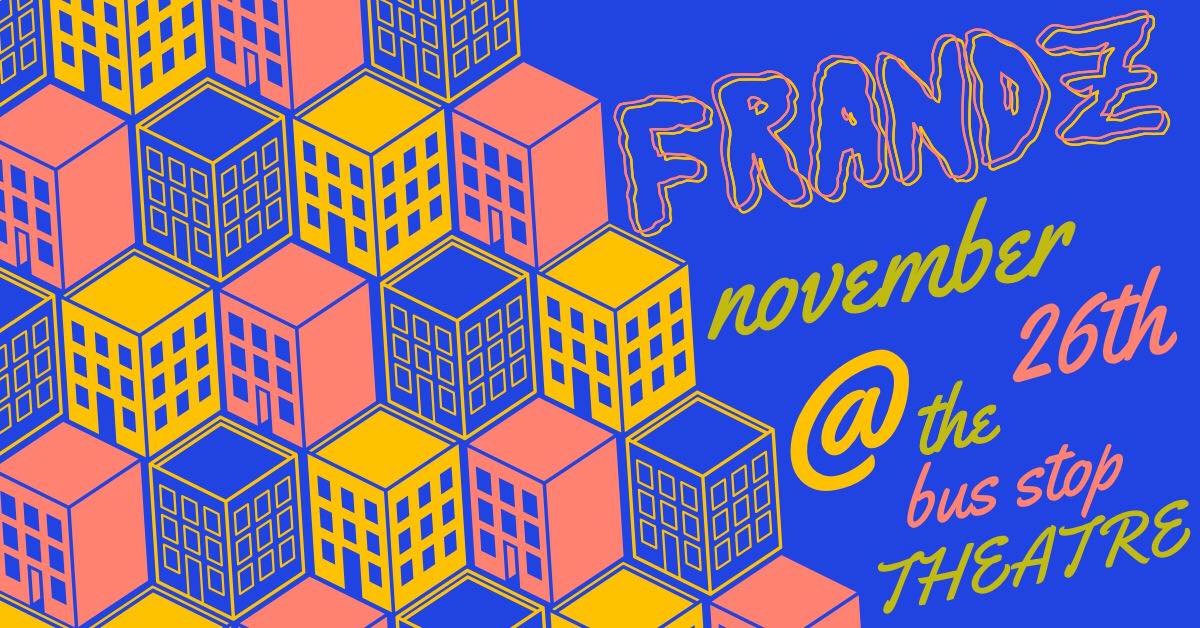 Frandz: The One With George's Daughter
Tue, Nov 26, 2019 from 8pm - 10pm
!? DID YOU SEE THE LAST EPISODE ?!
Not gonna lie, some stuff went down last episode!! CLASSIC HALLOWEEN amiright?!!?!
ANYWAY, it's been almost an entire month and we know YOU'RE HUNGRY FOR MORE!!
WELL WE'VE GOT YER FIXIN' WITH EPISODE 4 OF FRANDZ!! AND IT LOOKS, although we have no idea because its improv, LIKE A DOOOZYYYY!!
Haven't made it out to a show yet?! HAVE YOU BEEN HIDING UNDER A ROCK?! ...calm down.... Don't worry!! FRANDZ is a SITCOM so things that have happened don't reallllllly matter, and the plot holes are just for the FANS!!
ALL THE SAME CHARACTERS !! ALL THE SAME LAUGHS !! THAT'S A GUARANTEE!!
ALSO, as always, we'll be testing out a NEW-to-us Long Form Format in the first half! WOOOT WOOOOOOOT!
THE CAST: - AMY MIELKE - LIAM FAIR - GIL ANDERSON - RYAN FLOYD - MARIN CAREY - BRODY WILKINSON-MARTIN - JULIA SCHULTZ - ERIK GARF
*with a very, much anticipated special guest (DUN DUN DUUUUNNN)
PLZ COME OUT AND WITNESS WHAT NBC IS CALLING: "BASICALLY JUST A RIP OFF OF FRIENDS BUT WAAAAYYYY BETTER"
DA DEETZ - DOORS 7:45pm - SHOW 8:00pm PAY A BILL 5$, 10$, 20$