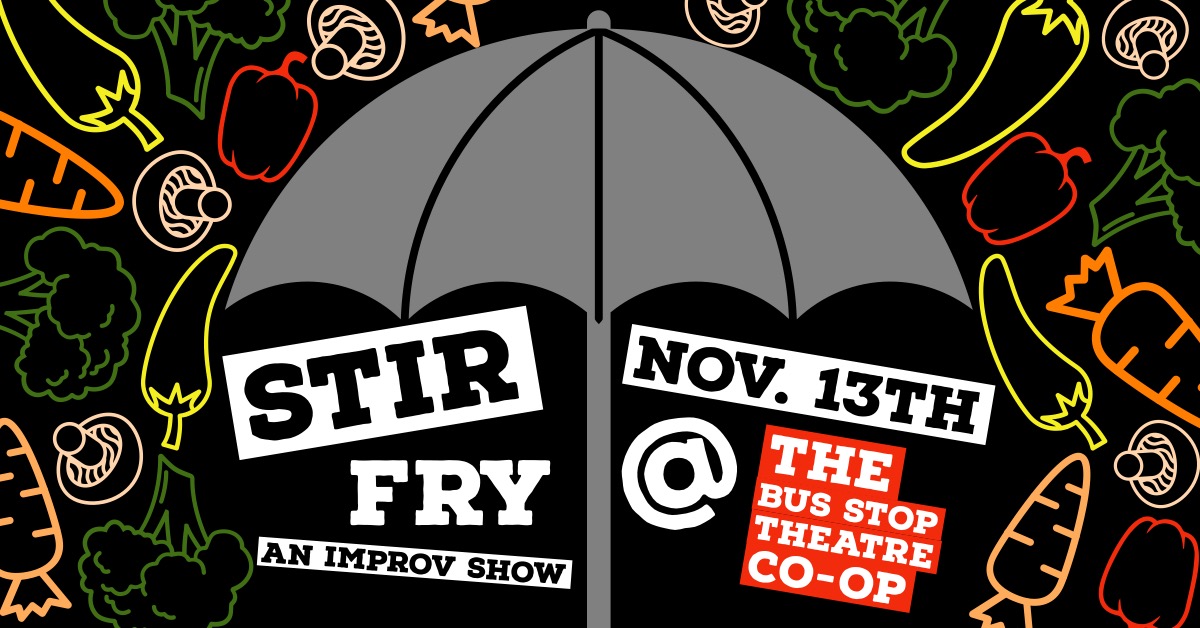 Stir Fry: an Improv Show
Wed, Nov 13, 2019 at 7:30pm
!? DEW YOU SMELL THAWT, IT SMELLS SEW GUD ?!
!! STIR FRY - AN IMPROV SHOW !!
NOVEMBER 13th, at the Bus Stop Theatre, Same Boat is back flippin' some woks, talking the talks, and hosting Halifax's wildest night of comedy: STIR FRY!!
WHAT'S STIR FRY?! Well, we gather a METRIC ton of local improvisers and we mix n jumble them all up into new groups.
THAT'S RIGHT! You get to see 4 completely different long form sets, and one BIG FREAKIN' STIR FRY AT THE END!!
!!ALL PROCEEDS OF THE SHOW GO STRAIGHT TO THE BUS STOP THEATRE CO-OP!!
R U EXCITED?!
R U GONNA BRING A YER FRIENDZ?!
R U?!?!?!?!
BECAUSE THAT'S WHAT WE WANT!!
come support the growth of Halifax's thriving Improv comedy scene <33
THE DEETS:
DOORS: 7:15pm / SHOW: 7:30pm
PAY A BILL $5, $10, $20, etc.,