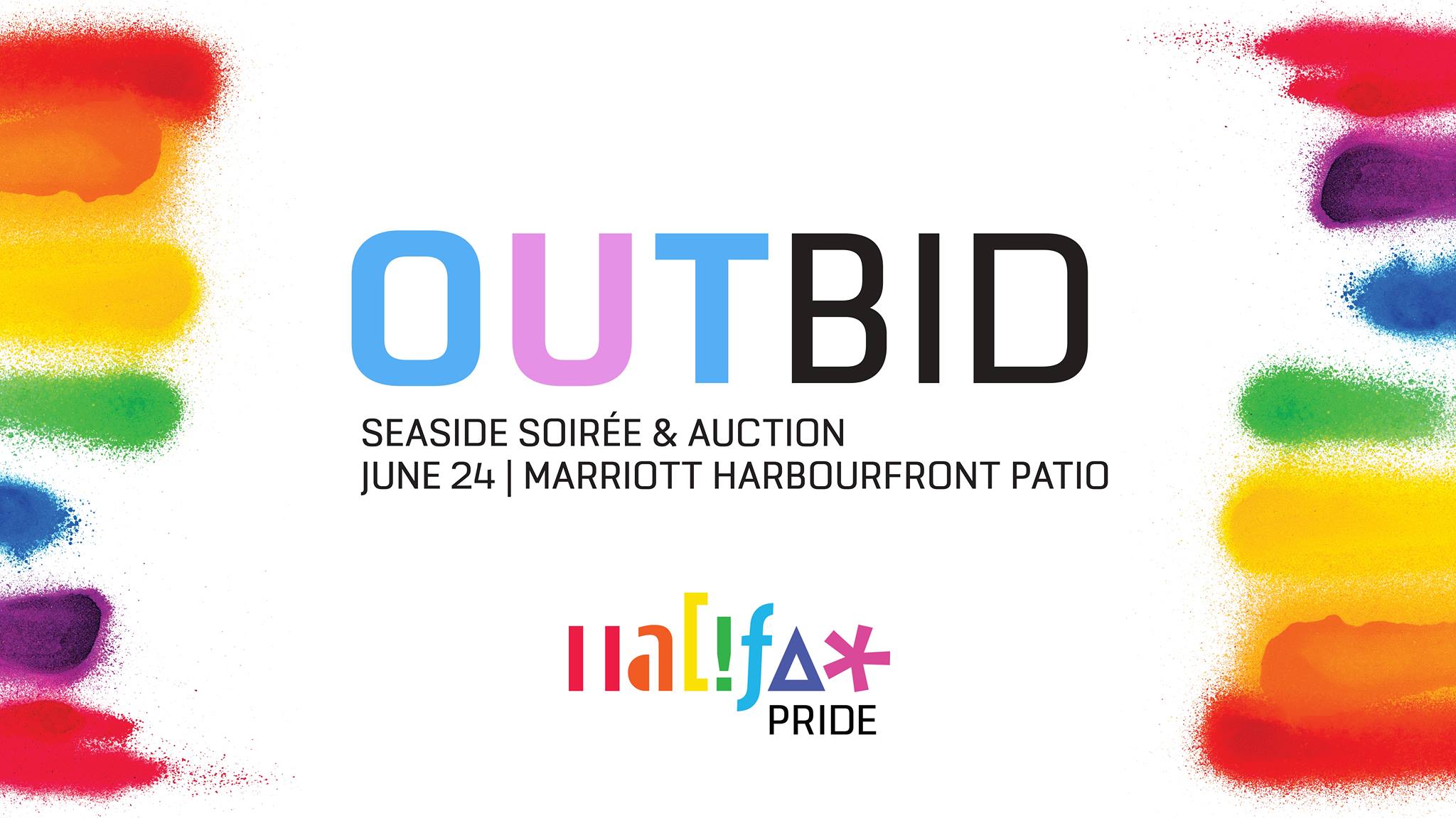 OutBid: Seaside Soirée & Auction
Come OUT and enjoy an evening seaside soirée and auction on the beautiful Marriott Harbourfront patio while you OUTbid the competition at our 12th annual Halifax Pride auction! The always entertaining Neville MacKay of My Mother's Bloomers, leads the festivities, highlighted by music, drinks, food, and beautiful views of our harbourfront and Historic Properties.
Included in admission is a complimentary welcome cocktail.

This year, we're especially proud to announce that all proceeds will support Halifax Pride's new Community Event Funding Program. This program will provide financial support to community-organized events during the festival that build bridges between diverse populations, foster 2SLGBTQ+ community ties, and build community representation within the Halifax Pride Festival.

Mark your calendars now and stay tuned as we announce performers, auction items, and entertainment for this revamped but always remarkable event. More information and updates will be available on the Facebook Event Page.


Halifax Pride's Safer Spaces Policy (found at halifaxpride.com) has been developed to help guide Halifax Pride in the organizing of events that are safe and barrier free. We are committed to encouraging conditions for safer spaces at all of our festival and community gatherings. We aim to ensure everyone feels safe, respected, valued, and able to freely express themselves, regardless of their gender identity, gender expression, sexual orientation, race, age, physical or mental ability.