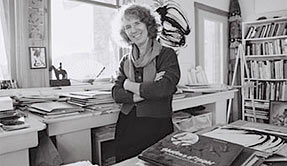 1313 Music Association Presents
Slow Handwriting Workshop with Barbara Bash!
Sun, Apr 23, 2017 from 4pm - 6pm
World-renowned calligrapher, illustrator, author, teacher and long-time Buddhist practitioner Barbara Bash returns to Halifax for her second Slow Handwriting Workshop! Students of her last workshop left inspired and energized-you won't want to miss it!

In Barbara's own words: "Our handwriting is a form of artistic expression that is accessible, completely unique and reflective of who we are in this moment. Come drop into this familiar and close at hand visual voice and discover your creative self again. We will slow down our handwriting - working big, loose and legible - small precise and clear - with pencils, pens and brushes, exploring our true expression in fresh ways."
Bring a favourite writing pen. All other supplies provided.
Presented by 1313 Music Association.
www.facebook.com/creativemusiclabs
https://www.facebook.com/events/171738046675421/