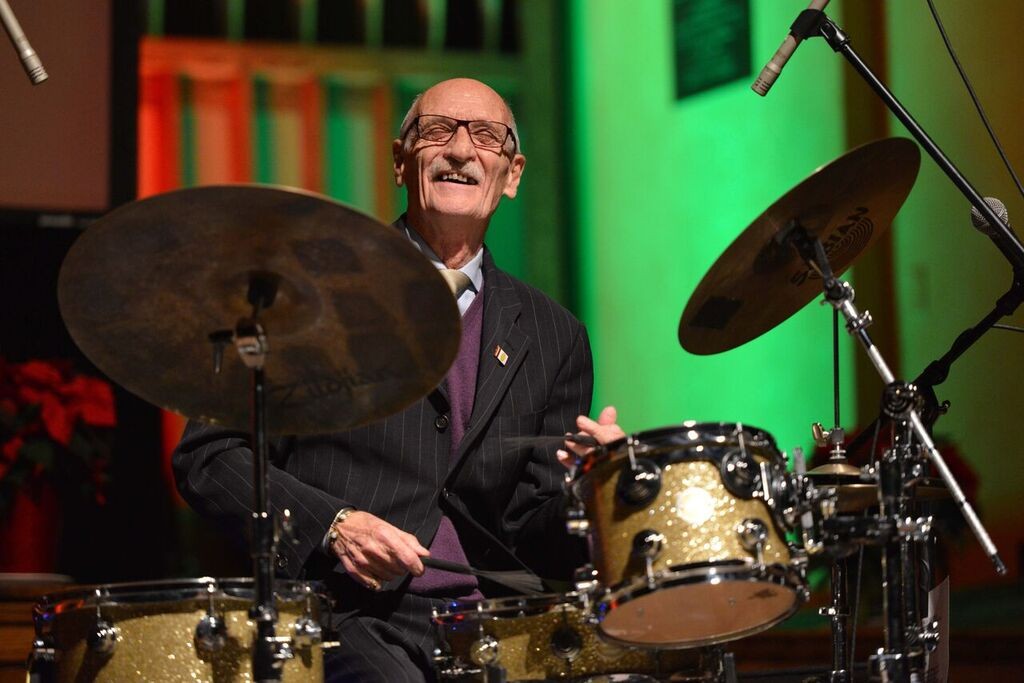 1313 Music Association Presents
Jerry Granelli and the Globe Band
Drawing from the blues, jazz and R&B songs that he began his career playing, percussionist Jerry Granelli and his band present a preview of his upcoming record. Featuring the music of Louis Jordan, Charles Mingus, Max Roach and Dinah Washington, The Platters and more! Dancing shoes recommended!
The Globe Band is: Jerry Granelli (dr), Pat Riley (bs), Ross Burns (gtr), Nicholas Maclean (gtr), Ally Fiola (bari), Evan Mahaney (tnr), Andrew MacKelvie (alt), Andrew Jackson (tbn) and Paul St. Armand (tpt).
Presented by 1313 Music Association.